44 Indians in Forbes Annual List of Global Prodigies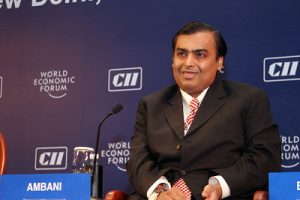 It is truly a proud moment for India as there are 44 Indians and people of Indian origin included in the list of Forbes annual global prodigies. These people are named "young game changers, movers and makers" under the age of 30.
The list by Forbes included 600 millennials in 20 fields. The list consisted of big names like Harry Potter actress Emma Watson, actor Zac Efron, basketball player James Harden etc. There are 44 Indians and people of Indian origin in this list. Nitesh Banta, 28, who cofounded Rough Draft Ventures, an organization which helps students get $25,000 to help them start a company is one of them.
Other people include: Ankur Jain, 24, who co-founded Humin, an app which organizes contacts, social networks and calendars, Avinash Gandhi, 26, who is taking Hollywood by storm, Partha Unnava, 22, the CEO of Better Walk, Aman Advani, 26, cofounder of 'Ministry of Supply', Ishveen Anand, 29, founder of OpenSponsorship, Vijay Chudasama, 28, who works on new biotechnology drugs of combining antibodies with other medicines, Vinith Misra, 27, who is designing Chef Watson machine, Vivek Ravisankar, 27, cofounder of HackerRank, and Deepika Kurup, 16, inventor of an inexpensive method of purifying water.
There are several other in the list which includes, Nikhil Agarwal, a 28 year old MIT professor, Deputy chief of staff for the Under Secretary of commerce for Intellectual Property Vikrum Aiyer, Ohio State representative Niraj Antani, and Rahul Rekhi, 23, who is currently working to develop a U.N.-level treaty on antibiotic resistance policy.
Image Credit: AnniGreg Rubenstein CC BY 2.0
Image Reference: https://www.flickr.com/photos/188027733@N06/49790569988
Recent Posts

Are you ready to dive into the wonderful

India Post set up Common Service Centres (CSC)

E-auto permits are issued phase-wise.
What's new at WeRIndia.com