Sabarimala hearing to start from Feb 6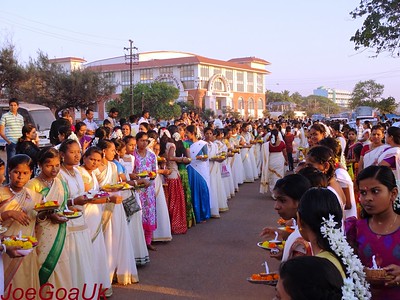 After the revolutionary verdict of the Apex Court on Sabarimala temple allowing women of all ages to the temple, several petitions had been filed to review it.
Some petitions were filed by various people including Sabarimala temple's chief priest, Ayyappa organizations and other individuals. Even some women devotee bodies filed review petitions.
All these people are opposing the reform saying that it should not execute a religious practice out of existence. It was just due to a PIL filed by some people who do not believe in Lord Ayyappa.
They are questioning the judgement of Apex Court.
Several women tried to enter the temple. In the wake amidst protests, many of them returned without having the darshan of Lord Ayyappa.
At last, in the very beginning of this month / year, two women in their late forties entered the temple and became the first women to enter the temple.
After that they faced several threats. And several devotees including the priests condemned their action.
Several demanded to review the verdict of the Supreme Court saying that the court should not intervene in religious matters as it hurts the sentiments of many people in the country.
However, the Court in the past said that the review would be on January 22 in an open court. But, it was cancelled due to medical leave of Justice Indu Malhotra.
A five-judge Constitution Bench led by Chief Justice of India Ranjan Gogoi will start the hearing on the Sabarimala review petitions in the next week.
The Supreme Court is likely to hear on Sabarimala on February 6. Yesterday while hearing the Sree Padmanabha Swamy temple case indicated that the Sabarimala petitions may be scheduled for Wednesday next week.
While the five-judge bench delivering the verdict on Sabarimala on September 28, Malhotra is the only person that was dissenting with the majority of the bench.
Image credit: Shobayatra procession image by Joegoauk Goa is licensed under CC BY-SA 2.0
Image Reference: https://www.flickr.com/photos/joegoauk73/24499261846/
Recent Posts

The device developed by Prerna has many advantages.

Fitelo, a Chandigarh-based startup, works on a subscription-based

Niranjoy Singh created a new Guinness World Record
What's new at WeRIndia.com