Railways to open food plazas at stations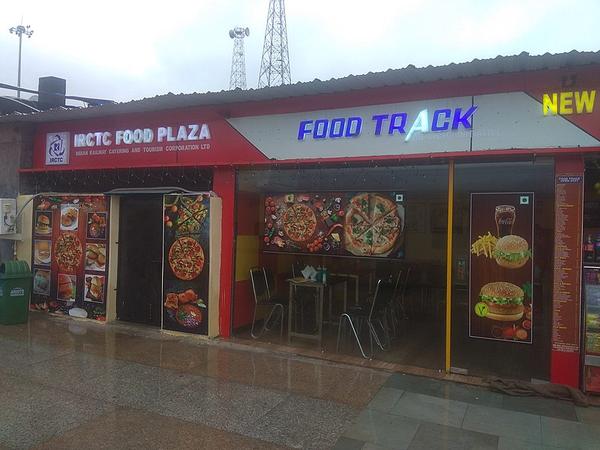 To improve its revenue, the Indian Railways is planning to open food plazas and multi-cuisine restaurants at railway stations. Railways will take over the sites from its catering arm Indian Railway Tourism and Catering Corporation (IRCTC).
The Railways is generating its revenue majorly from ticket fares. So, it wants to generate non-fare revenue also. It is planning to improve its non-fare revenue by the sale of food.
The Railway Board issued an order last week on this matter. It stated that it decided to set up fast food units and restaurants to improve its non-fare revenue at various railway stations.
The order also stated Zonal Railways sought permission to operate food plazas at the vacant or non-utilized spaces at railway stations. Several of these spaces remained vacant, which caused the loss of revenue. Hence, they want to set up fast food units and multi-cuisine restaurants to improve their revenue.
The order said that permission has been given to 17 zonal railways to set up food units at respective railway stations. It is the responsibility of the IRCTC to set up these units.
IRCTC was set up for non-rail works from the railways. In addition to supplying food to passengers in trains, it is also responsible for serving food to its static units.
There are many reasons for the failure of IRCTC in this regard. A high licence fee is a first and foremost reason for this. Other reasons include a high rate of land and the wrong choice of place.
Railways decided to hand over the responsibility to zonal railways due to the failure of IRCTC for the setting up of the units. As per the order, general managers of zonal railways shall conduct identify the units that have been vacant for one year or more to set up a food plaza.
Image Credit: Makwana1993 / CC BY-SA 4.0, via Wikimedia Commons
Image Reference: https://commons.wikimedia.org/wiki/File:IRCTC_Food_Plaza.jpg
What's new at WeRIndia.com