Northeast states support Demonetization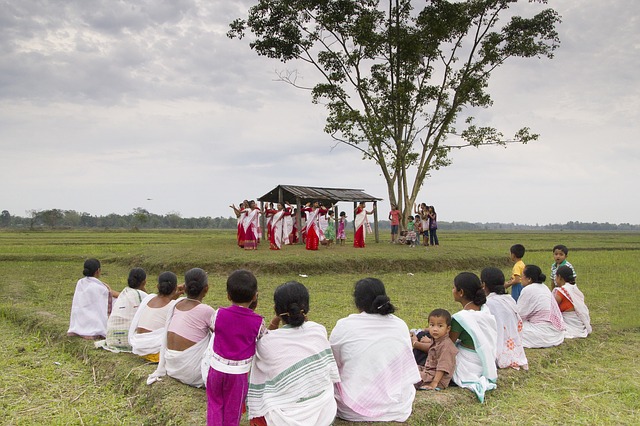 By now, the nation shaking news of demonetization of higher denomination currency notes is known to everyone. There has been wide spread debate all over the country regarding its effectiveness. Opposition parties have begun rallying against the move while Modi's government is trying to prove its effectiveness. Modi even asked people to share their opinion on the move in his app. The country seems almost split regarding the opinion on this move.
However, common people in Assam, Tripura, Mizoram and some other places in northeast India seem to be welcoming this move more. Even though many markets and businesses in these states have less activity, most are praising this move as a strong step in the fight against black money.
Taking a look at people of Guwahati, who just like almost everyone in the country had to stand in huge lines at bank, many are calling this a huge success for the entire nation. Some are saying that time should have been given to people for preparation but are still hoping for something good to come out of it.
In the state of Arunachal Pradesh, several people are saying that this is a short-term pain for a long-term gain.
Security was tight in Manipur banks due to huge crowds rushing to banks to exchange notes and deposit cash. The security let people move in batches to deposit their money. Many people did lose their patience in the long lines. There have been reports of senior citizens who could not stand in the long lines. They hoped that there was some better option to help common people who need money for their daily needs.
Even in other Northeast states, despite the present hardships due to lack of higher denomination notes, people are waiting for a miracle to happen and make all their hardships worth it. Everyone is hoping to see black money hoarders get what they deserve.
Image credit: Image by Vikramjit Kakati from Pixabay (Free for commercial use)
Image Reference: https://pixabay.com/it/photos/bihu-danza-india-assam-viaggio-169920/
Recent Posts

Amazon's first all-women delivery station in Andhra Pradesh

Codeine is used to treat pain.

Soluble fibre also helps reduce LDL cholesterol.
What's new at WeRIndia.com