NIA team tracking terrorists' footprints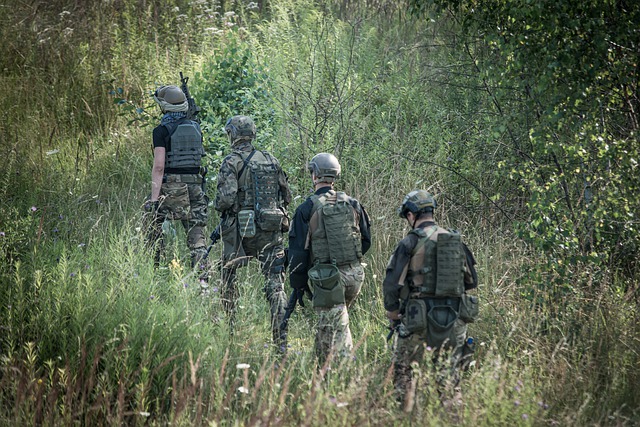 It all started when Jaspal Singh, a farmer in the border village of Bamial found bent over grass in the wheat field and heavy footprints on soft ground where he was growing his garlic. He did not really care about it much. However, when he went to the funeral of Ikagarh Singh, a taxi driver from the neighboring Bagwal village he remembered about the footprints.
Many people at the funeral speculated about Ikagarh being killed by the same people who attacked the airbase.
Jaspal told some BSF and intelligence officials at the cremation about the footprints. He even went to the Bamial police chowki and informed the head constable about it. After that, he met SHO Kuldeep Singh.
After the reports from Jaspal, BSF, Punjab Police, forensic experts and other agencies visited the field to investigate the prints. They have measured the footprints left on the soft ground and their pictures were taken along with impressions. Jaspal said that he found six sets of heavy boot prints on the first day.
The NIA team has arrived at the field and they investigated at the spot where the foot prints were. They walked through the muddy wheat field in order to track the movements of the terrorists.
Along with the team, Bagwal sarpanch Amardeep Singh has accompanied. Jaspal claims that he shared his initial suspicions about the foot prints with Bagwal.
The NIA team even asked Jaspal about the possible route that the terrorists might have taken to enter his fields. The fields of Jaspal Singh are between a 4-metre wide water channel and a 150-metre wide river outlet. Both the channel and the outlet converge near the Pakistan border.
There is a 100 meter unfenced gap over the rive outlet near the border. However, it is guarded by both sides by the BSF. The NIA team also inspected the river outlet to find any clues.
Image Credit: Image by tprzem from Pixabay (Free for commercial use)
Image Reference: https://pixabay.com/it/photos/soldato-la-guerra-l-esercito-4771925/
What's new at WeRIndia.com