New rule for issuing traffic challan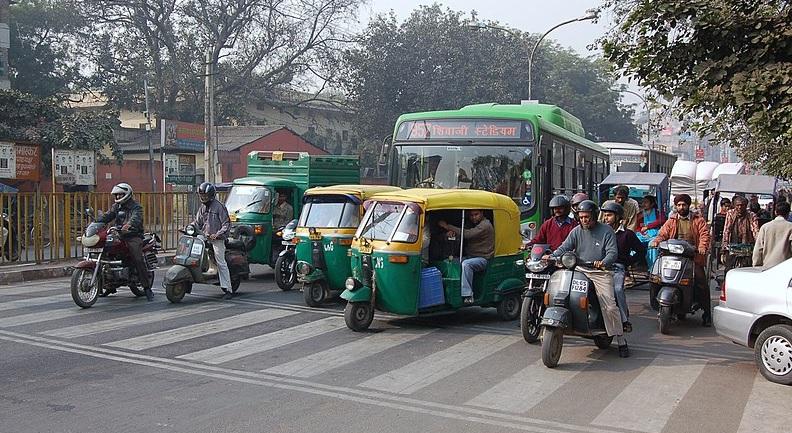 Good news to vehicle drivers. Now, electronic records are essential for making challans.
The Ministry of Road Transport and Highways (MoRTH) issued a notification by amending the Motor Vehicles Act 1989.
As per the new notification, the traffic police will not be able to send a challan for a traffic violation by just taking a photo, but they need electronic records. Moreover, cops need to store these records till the disposal of the challan. Hence, they are directed to use electronic devices extensively to issues challans for traffic violations.
These electronic devices include a speed camera and gun, closed-circuit television camera, dashboard camera, body wearable camera and other such technological devices.
As per the new notification issued by MoRTH, recording the following offences is mandatory to issue challans:
Not wearing a helmet on a two-wheeler or seat belt in a car, over speeding and overloading, parking vehicle in the wrong place, jumping the red signal light, violation of rules by the driver or pillion, use of mobile phone while driving, carrying a passenger in a goods vehicle, use of defective or hidden number plate, and loading goods beyond the specified capacity in a vehicle are to be recorded by the traffic police.
From now on, traffic police have to send notice of offence to traffic violators within fifteen days of the occurrence of the offence. The Centre directed all state enforcement agencies on this matter.
The state governments have to make sure that specified electronic devices are installed on busy roads and high-risk roads in addition to national highways and state highways. The states shall have to install these devices at main intersections in all major cities.
Digital devices will be installed in 132 cities across the country. Some of these cities are Kanpur, Lucknow, Varanasi, Chandigarh, Mumbai, Pune, Nagpur, Delhi, Ranchi, Jamshedpur, Surat, Ahmedabad, Gaya, Patna, Indore, Bhopal, Ujjain etc. In addition to that, many cities of Andhra Pradesh, Telangana, Karnataka, Tamil Nadu, Chhattisgarh, Himachal Pradesh, Odisha, Punjab, Jammu and Kashmir, Haryana, Meghalaya, Nagaland, Assam, and West Bengal are also included in the list.
Image Credit: Bahnfrend / CC BY-SA 3.0, via Wikimedia Commons
Image Reference: https://commons.wikimedia.org/wiki/File:Karol_Bagh,_2008_(14).JPG
What's new at WeRIndia.com