Mumbai film festival drops Pak film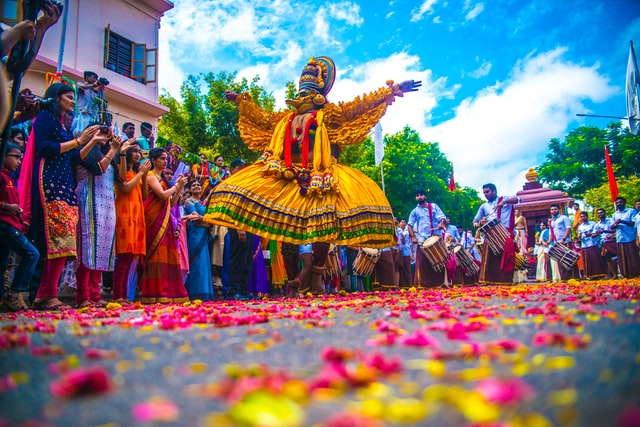 It seems that the tensions of neighbouring counties, India and Pakistan affected many things in both the countries. Mumbai International Film Festival is also one thing affected by it. After severe protests, it had to drop Pakistani Film Jago Hua Savera.
Many people are demanding to ban artistes from Pakistan which constantly provoke terrorism in India and ruins its peace. Many Indians are irate at China as well due to its support to Pakistan. They wanted to stop usage of Chinese products as well in this scenario. As Diwali is approaching, many Chinese crackers will enter into the country. But, now many people decided not to buy any of the Chinese products. Many youth are posting threads on social networking sites like Twitters.
Similarly, many people are demanding to ban the Pakistani film. In the wake of severe threats, the above film was not screened in the film festival.
The organizers of the film festival stated that due to the existing situations in the country and protests, it has decided to drop the film. Mumbai-based organization Sangharsh threatened to protest at the time of screening the film due to which the screening was dropped by the organizers.
After the Uri attacks in the last months, demands have been rising to ban artistes and films from Pakistan. Many people thanked organizers for not showcasing the film and honoring the national sentiment. They said that the main intention to boycott the movie is not against any actor but is to let Pakistan understand that it should pay for its terrorism.
The film Jago Hua Savera was Directed by AJ Kardar. It was screened in Cannes Film Festival this year in the 'Classics' section. The film was co-produced in the days of undivided Pakistan which now falls in Pakistan and Bangladesh. It was shot in Dhaka.
The film was selected for the Best Foreign Language Film in 1960. Tripti Mitra, Zurain Rakshi, Khan Ataur Rahman etc. are the stars of the film.
Image credit: Photo by Nandu Menon on Unsplash (Free for commercial use)
Image Reference: https://unsplash.com/photos/hGHldbCgYDA
Recent Posts

Government bans 14 FDC drugs

The government's action to ban these FDC drugs has received positive feedback from the All India Drug Action Network.

The root cause for Odisha train accident

Railway Minister Ashwini Vaishnaw attributed the root cause of the triple train disaster to a malfunction in the electronic interlocking system.

Police fined a woman performing stunts on car bonnet

In Prayagraj, police fined a woman who performed stunts on a moving car. She danced on the car bonnet without taking any precautions. As soon as the video went viral, police identified the woman and slapped her with a fine of ₹15,500.
What's new at WeRIndia.com