Madhya Pradesh villages witness rise in cancer deaths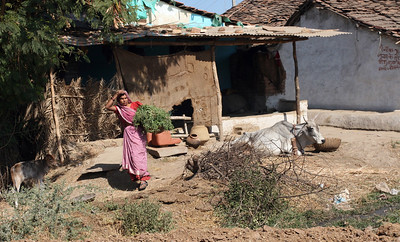 Cancer is an alarming condition in the country. Several reasons are attributed to it.
However, these two villages in Madhya Pradesh are in a panic state due to the non-identification of the reason for the increase in deaths due to cancer.
The two villages, Bhoja Kheri and Kervasa are located in Madhya Pradesh's Ratlam district. Both are neighboring villages. Bhoja Kheri has 1,900 people while Kervasa has over 1,000 people. 35 people in Bhoja Kheri and 13 in Kervasa have died in the last five years due to cancer.
The people are not aware of the reason for the rise in cancer in their areas. The cancer deaths came into light when students from IIM-Indore interacted with the villagers.
At that time, the villagers expressed their doubt on the quality of water as the cause of cancer. But, after testing, the drinking water was found to be safe.
Now, a special team has been appointed by the district administration to know the cause for increasing cancer cases in these villages.
The team, led by Dr Yogesh Nikhra of the Ratlam district hospital, interacted with the villagers and came to know that the villagers are not affected by any single type of cancer. Some have died of lung cancer while others died of throat cancer and some others died due to liver cancer.
This indicates that different reasons are there for the deaths of different people.
The district administration wants to find out the cause for the increasing number of cancer cases to take remedial measures.
Now, the villagers are in a state of panic as the cause behind the cancer cases is unidentifiable. Some people want to migrate from the place as they don't want to die with the terrible disease. However, they want to know the exact cause for the deaths.
Image credit: village image by carol mitchell is licensed under CC BY-ND 2.0
Image Reference: https://www.flickr.com/photos/webethere/2168794710/
What's new at WeRIndia.com