Linking of Aadhaar and Voter ID may be mandatory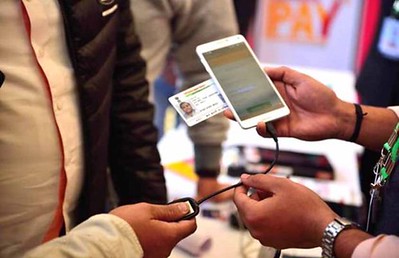 Once again, the linking of Aadhaar card to another IDs has come into picture.
In order to verify the voters and check bogus entries, the Election Commission of India (ECI) is mulling to pitch linking of voter ID card with the Aadhaar card.
Soon, it may become mandatory to link the voter ID card with Aadhaar card.
The report states that ECI would propose amendments to the Representation of the People Act, 1951 so that citizens can link their voter ID card with Aadhaar card without compromising on privacy protection.
The proxy voting will also need Aadhaar for voter verification. Indian government already passed an amendment in the Lok Sabha which allows NRIs to participate in elections via proxy voting.
However, the approval of Rajya Sabha is also essential to make this amendment as law.
India has over 750 million registered voters at present.
The proposal of linking of voter ID card with Aadhaar is not a new one, it dates back to 2015. Yet, due to privacy concerns, the idea was suspended.
But, again in 2017, the Election Commission filed an application in the Supreme Court on Aadhaar linking with voter ID stating that it is essential for public interest.
Though, initially the linkage was said to be voluntary, now it is mulling to pitch for the linking to be mandatory.
The PIL which was filed in the Madras High Court in October this year states that linking of Aadhaar card with voter ID helps monitor illegal, fake, false and multiple voters.
Rather than doing door-to-door verification process which has manual errors, linking of Aadhaar and voter ID helps find out accurate voters.
Though the linking of both the cards is not confirmed as of now, in future you may have to do it.
Image credit: Aadhaar-Card-bio-metric-data-620×400 image by BMN Network is licensed under CC BY 2.0
Image Reference: https://www.flickr.com/photos/152975694@N02/35566627534
Recent Posts

As you know, cricket is one of the

Although gambling is prohibited in India, this does

Pushpa Bhatt recently participated in the Ladakh ultramarathon,
What's new at WeRIndia.com