Karnataka To Vaccinate Children Against Japanese Encephalitis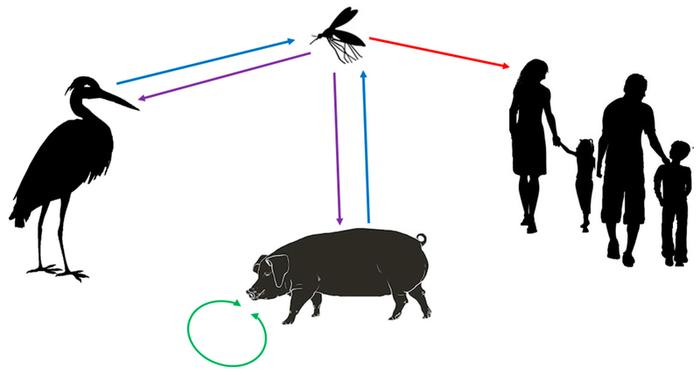 As Japanese encephalitis cases are rising in Karnataka, the state government decided to vaccinate children aged between 1-15 years to protect them against the disease.
Notably, as many as 21 cases had been reported in the state till October. So, the Karnataka government decided to conduct a special vaccination drive. The vaccination drive is aimed to vaccinate around 48 lakh children against Japanese encephalitis (JE).
10 districts in Karnataka are identified as 10 endemic districts for JE. Two doses of vaccine against JE are given to children in these districts, the first dose after the completion of 9 months and the second dose at 1.5 years.
State Health Minister K Sudhakar yesterday said that the government would hold a special vaccination drive to inoculate children for three weeks, starting from today, i.e. December 5. He said the Union Health Ministry will supply the Jenvac vaccine to the state to conduct the special vaccination drive.
Encephalitis is the inflammation of the brain. It is mainly caused by infections. Flavivirus is the primary cause of infection, while Culex mosquitoes transmit the disease.
Sometimes, an allergic reaction could also lead to this severe health condition. JE is one of the common causes of Encephalitis in children in India.
Every year around 70,000 cases of Encephalitis are reported. The death rate is also high, which is approximately 30 percent.
Even cured people also experience many neurological problems. Around 50 percent of cured people end up with sensory and motor neuron disabilities and weaknesses.
Physical and mental disabilities are also common in them. In this regard, the Karnataka government announced a vaccination drive for school children against JE.
Children from all government and private schools will be inoculated in the next two weeks. Later, the state government will focus on children in Anganwadi centres. All children in the age group of 1-15 years will be administered one dose of the JE vaccine.
Image Credit: Luis Filgueira and Nils Lannes, CC BY 4.0, via Wikimedia Commons
Source: Filgueira, L.; Lannes, N. Review of Emerging Japanese Encephalitis Virus: New Aspects and Concepts about Entry into the Brain and Inter-Cellular Spreading. Pathogens 2019, 8, 111. https://www.mdpi.com/2076-0817/8/3/111/htm
Image Reference: https://commons.wikimedia.org/wiki/File:Pathogens-08-00111-g002.png
What's new at WeRIndia.com