India warns Pakistan about border issues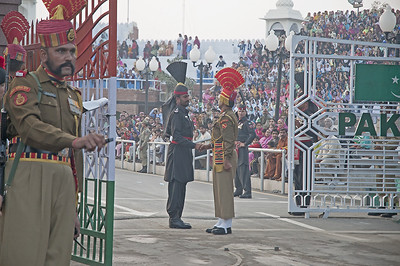 As if the recently brewing border conflict with China wasn't enough, the war of attrition along the Line of Control between Indian and Pakistan has now risen to new heights.
The Pakistani troops continue to violate the ceasefire along the line of control, as well as providing protection to the terrorists infiltrating the country.
As recorded by the Indian army, the Pakistani troops have already violated the ceasefire a total of two hundred and thirty-eight times this year, which already exceeds the two hundred and twenty-eight of last year.
Lieutenant General A.K. Bhatt, the director-general of Indian military operations, told the Pakistani Major General Sahir Shamshad Mirza that Indian troops would appropriately fire back at any ceasefire violations targeting them.
Pakistani troops are also highly supportive of the terrorists going out of their country and into India, as the launch pads for their infiltration are posted extremely close to Pakistani army bases.
A part of the message from New Delhi stated that they also reserved the right to fire on Pakistani troops who violate the ceasefire by providing coverage fire for these terrorists.
However, it was Pakistan who sought the DGMO-level talks after Indian soldiers targeted a vehicle in the Neelam Valley, killing four soldiers and one civilian. This, in turn, was a retaliation to the Pakistani troops shelling in the Rajouri sector last Saturday, which killed one soldier in the process.
Another soldier and one civilian, a five-year-old girl, were also killed in another bombing in the same sector on Monday. This led to another outburst of firing between the two armies before the talks finally began.
Given the cyclical nature of these violations, including the fact that one of them occurred just mere hours before the DGMOs spoke together, there is no peaceful end to these conflicts in sight.
However, whether this will settle down in the future, or whether these violations will lead to a full-on war, is yet to be seen.
Image credit: India Pakistan Border Wagha image by Koshy Koshy is licensed under CC BY 2.0
Image Reference: https://www.flickr.com/photos/kkoshy/15027737723
What's new at WeRIndia.com