Facilities provided by Delhi-Meerut at RAPIDX RRTS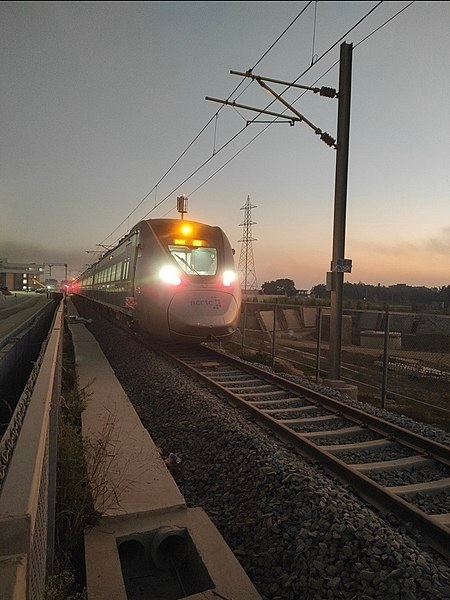 India's upcoming regional rail network, RAPIDX, is taking a significant step towards ensuring safe and comfortable travel for women.
Every train in the network will have a dedicated women's coach, positioned strategically within the train set.
For journeys from Delhi to Meerut, the women's coach will be the second coach after the premium coach.
Conversely, for journeys from Meerut to Delhi, it will be the second last coach before the premium coach.
To make the women's coach easily identifiable, proper signage will be installed at the platform level and train door openings.
This coach will have a seating capacity of 72, with an additional 10 seats reserved for women in other coaches.
Considering the convenience of commuters travelling with young children, diaper-changing stations have been incorporated at every station, integrated with other public transport modes.
Each RAPIDX train will have a designated train attendant who will play a crucial role in familiarizing commuters with the available facilities and ensuring their safety during the journey.
The attendant will be stationed in the premium coach to assist commuters in need.
NCRTC aims to create a secure environment for women travelling on public transport. To achieve this, CCTV cameras will be installed for 24×7 monitoring in and around the station premises.
Security personnel will also be deployed to enhance safety and monitor various movements.
To further prioritize safety and comfort, Platform Screen Doors (PSD) will be installed at every station. Also, there will be dedicated spaces for wheelchairs/stretchers will be available on the trains. In addition, lifts accommodating stretchers will be provided at each station.
Well-lit pedestrian-friendly paths, lifts/escalators, seating areas, and other commuter-centric amenities will ensure universal access at the stations.
To facilitate end-to-end journeys, well-lit dedicated pick-up and drop areas have been established at the stations.
Additionally, NCRTC has partnered with third-party providers for easy accessibility and door-to-door travel for commuters.
The implementation of these women-oriented facilities will bring significant advancements and opportunities, empowering women in numerous ways.
RAPIDX aims to be a gender-inclusive public transport system, focusing on safety and convenience as women's primary concerns while traveling. It will provide seamless and fast connectivity, empowering women through improved access to employment, education, healthcare, and economic opportunities.
NCRTC plans to make the entire 82-km long Delhi-Ghaziabad-Meerut stretch operational for the public by 2025.
Image Credit: Hexatron93, CC BY-SA 4.0, via Wikimedia Commons
Image Reference: https://commons.wikimedia.org/wiki/File:RRTS_Delhi_Meerut.jpg
What's new at WeRIndia.com