India's first underwater metro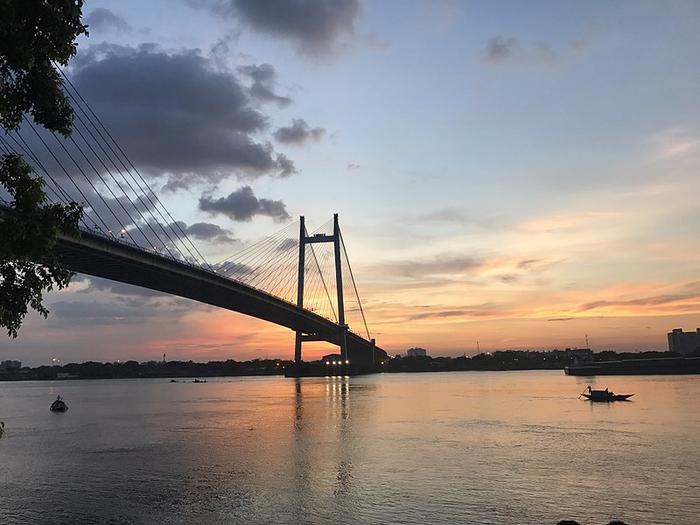 Kolkata is on the verge of witnessing a remarkable transportation milestone as it prepares to introduce India's first underwater metro train.
The metro will enable commuters to traverse the Hooghly River that separates the city from Howrah.
Recently, metro authorities conducted a trial run from Howrah Maidan to Esplanade, with only officials and engineers on board.
By the end of 2023, it is anticipated that the underwater metro line will be operational for the public.
The General Manager of Metro Railway, P Uday Kumar Reddy, confirmed that the trial runs between Howrah Maidan and Esplanade station. It will continue for the next five to seven months. And it will pave the way for regular services to commence on this stretch.
The implementation of an underwater metro line in Kolkata entails the construction of a tunnel beneath the Hooghly River.
It will boast an internal diameter of 5.55 meters and external diameters of 6.1 meters. This impressive tunnel construction was accomplished through the utilization of tunnel-boring machines (TBMs).
In a record-breaking 66 days, the German-made TBMs named Prerna and Rachna successfully completed the task.
To safeguard against water inflow and leakages within the tunnel, the authorities took numerous precautions. They employed concrete mixes containing fly ash and micro-silica to enhance water impermeability.
This undertaking posed a significant challenge due to the presence of historic buildings in the vicinity of the underwater tunnelling area.
The authorities had to ensure that no damage would be inflicted upon these structures during the construction process.
The East-West Metro Corridor in Kolkata encompasses a 520-meter-long tunnel. It connects the IT hub of Salt Lake Sector V in the east to Howrah Maidan in the west, while crossing the river.
Opting for this metro route can drastically reduce travel time between Howrah and Sealdah. It will bring it down to a mere 40 minutes compared to the arduous 1.5 hours by road.
This improvement will also alleviate traffic congestion at both ends, providing a smoother commuting experience.
The tunnel consists of four stations. It is situated 13 meters below the riverbed as well as 33 meters beneath the surface level. Remarkably, it traverses the tunnel in just 45 seconds.
Kolkata's first underwater metro train not only symbolizes a remarkable feat of engineering but also promises to revolutionize transportation in the city.
With reduced travel times, improved connectivity, and the potential to ease traffic congestion, this innovative project sets the stage for a more efficient. Also, it offers a convenient commuting experience for Kolkata's residents.
Image Credit: Ru Biswas, CC BY-SA 4.0, via Wikimedia Commons
Image Reference: https://commons.wikimedia.org/wiki/File:Hooghly_River_side.jpg
What's new at WeRIndia.com