Delhi government revises rates for COVID-19 tests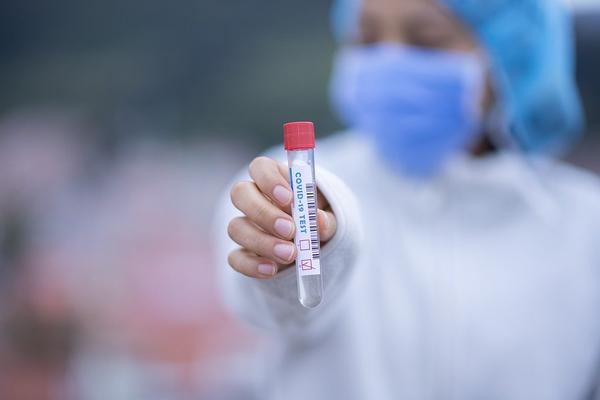 As the number of COVID-19 cases is slightly decreased in various states across the country, the number of persons undergoing COVID-19 tests also reduced.
In this scenario, the Delhi government decided to reduce the cost for COVID-19 tests. It wants to slash rates for COVID-19 tests to help people. Now, both the RT-PCR test and RAT cost ₹300 in Delhi.
Besides, the government approved different rates for COVID-19 tests for samples collected by different people and at different places.
Chief Minister Arvind Kejriwal announced it on Twitter, stating that the government revised COVID-19 test rates.
If the sample is collected by teams sent by the government or by collection sites of private Labs as per the orders of the Chief District Medical Officer's office or District Hospitals, then the test cost is ₹300.
The cost of the test is ₹400 if the samples are collected by teams from private labs and processed at their labs for the government.
If the samples are given for paid testing at labs, collection facilities or private hospitals, then the test cost is ₹500, including all types of charges like sample collection and testing cost.
The cost of a home collected sample is ₹700, including all kinds of charges.
The cost or RT-PCR test in various places across the country in June 2021 are as follows:
While the cost of the test for a sample collected at private labs was ₹800, it was in the range of ₹1,200 to ₹2,400 for home collected samples.
The test cost in Haryana was ₹1,200. In Rajasthan, the cost was in the range of ₹500 to ₹1,000. In Uttar Pradesh, private hospitals charged ₹700 for the COVID-19 test, whereas private labs charged ₹900 for home collected samples. The rate was the same in Gujarat also.
In Andhra Pradesh and Kerala, the test cost was around ₹500. In Maharashtra, it ranged from ₹500 to ₹800. In West Bengal, the cost was ₹1,500.
Image by fernando zhiminaicela from Pixabay (Free for commercial use)
Image Reference: https://pixabay.com/photos/test-tube-covid-19-mask-medical-5065424/
What's new at WeRIndia.com