Center to SC: Rajiv Gandhi's killers can't be released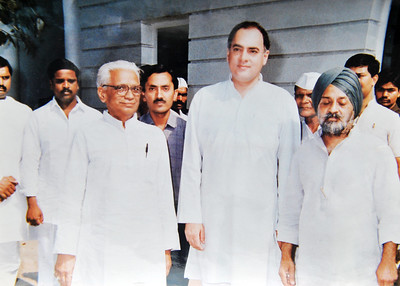 The seven people convicting of committing the assassination of former Indian Prime Minister Rajiv Gandhi have been locked in prison for the past 27 years.
The government of Tamil Nadu has proposed to release all seven of these convicts. However, strong opposition has come out against the Tamil Nadu government's proposal.
On August 10th, the Center told the Supreme Court that the seven people convicted of assassinating Rajiv Gandhi cannot be released from prison.
The Center also said that, if the convicts were set free from prison, it would send a wrong message across the country and around the world.
The Center added that releasing the convicts of the Rajiv Gandhi's assassination will have international ramifications. It would also set some dangerous precedents.
The Central Bureau of Investigation (CBI) had previously investigated the case of Rajiv Gandhi's assassination.
They have also opposed the proposal for the seven convicts to be released from prison.
The Ministry of Home Affairs added their opposition in a report as well.
They said that the assassination of Rajiv Gandhi is one of the most gruesome and heinous crimes that has ever been committed by international terrorists.
Over 16 innocent people were killed, along with some security personnel. Many others were injured in the event as well.
The Center said that the President has also rejected the Tamil Nadu government's proposal to release the seven convicts of Rajiv Gandhi's assassination case.
After his rejection statement, he adjourned the matter.
The brutal assassination of the Prime Minister brought the Indian democratic process to a screeching halt.
Therefore, the Center said that the perpetrators of the crime do not deserve any leniency from the Indian government.
However, Rajiv Gandhi's son, Rahul Gandhi, and his daughter, Priyanka Gandhi Vadra, have said that they have completely forgiven their father's murderers.
Despite their forgiving attitude, the proposal to release the seven convicts is facing opposition from all sides.
It seems that they will not be facing release from prison anytime soon.
Image credit: Pandit Ram Kishore Shukla with Rajiv Gandhi at 7, Race course road in 1988 image by Santosh Kumar Shukla is licensed under CC BY-SA 2.0
Image Reference: https://www.flickr.com/photos/84020032@N06/7696818540/
Recent Posts

The Odisha government stepped ahead to control the

Here is a list of some great events

Kochi Metro launched a special Independence Day offer
What's new at WeRIndia.com