30 Women to enter Sabarimala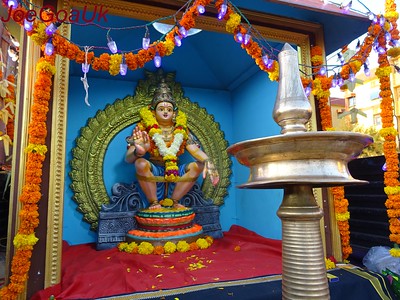 After the verdict of Supreme Court which allowed women of all age groups that enter into Sabarimala, some women tried to enter the temple. They were hindered by the protestors.
Now, a group of 30 women are planning to enter in Sabarimala. They are all under 50 years as per the reports.
They will belong to various regions of the country including Tamil Nadu, Karnataka, Madhya Pradesh, Odisha, and Kerala.
They will enter the Lord Ayyappa's temple on December 23. They will observe a fast for five days before visiting the temple.
The women who tried earlier to enter the Sabarimala temple were unsuccessful as they were doing it alone. But now, the women who will be planning to enter are a group and hence they believe that they will be successful.
The group of 30 women had asked for police protection by writing to the Kerala Chief Minister. And they received a response saying that their request has been forwarded to the police.
Last Sunday, four transgender people who tried to enter the temple were threatened and denied entry by the police at the first base camp in Sabarimala.
This was revealed by one of them. They began their pilgrimage on Saturday and were stopped by the police on Sunday.
The Supreme Court's verdict created a chaotic condition in the temple town.
Women who want to enter the temple are at one side, and the protestors who are preventing their entry are at another side.
Devotees are facing troubles in between the both. Due to the prevalence of violent conditions, the surrounding areas in the temple are under curfew situation sometimes.
As a result, rather than devotion, fear is majorly seen here in recent days especially after the verdict of the SC.
In this context, several devotees are blaming the Court for intervening in sensitive religious issues and hurting their sentiments.
Image credit: Shobayatra procession image by Joegoauk Goa is licensed under CC BY-SA 2.0
Image Reference: https://www.flickr.com/photos/joegoauk73/24499313476/
What's new at WeRIndia.com