Turmeric, a natural remedy for many diseases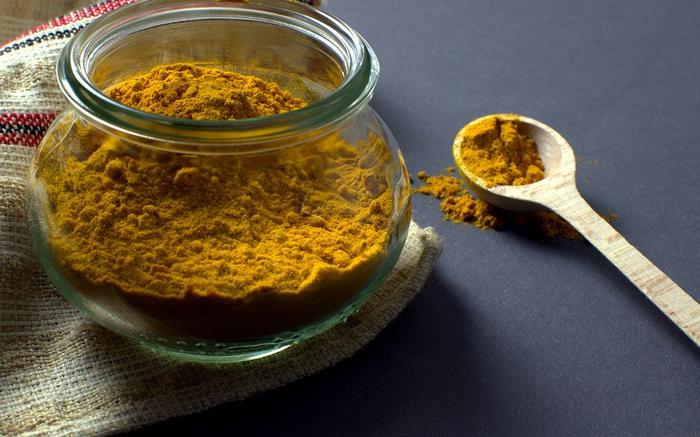 Turmeric has tons of health benefits. The components of turmeric is proven to treat many diseases. Normal medicines have many side effects. But turmeric can be used as a natural remedy for numerous diseases. Curcumin, the active component in turmeric can perform the action of many drugs.
Turmeric prevents formation of blood clots. Therefore it protects you from heart attacks. Turmeric improves the blood circulation as well. According to Arzneimittelforschung, the anti-platelet effects of turmeric can be compared to aspirin. Turmeric mimics the action of aspirin in its blood-thinning capabilities.
Turmeric helps relax your mind. It also helps in reducing depression. The research of Acta Poloniae Pharmaceutica has shown that turmeric acts as an antidepressant as it protects against anxiety and depression.
It is an effective natural remedy for diabetes. The consumption of turmeric reduces glucose production in the liver. It also improves the absorption of glucose by body cells which makes it very beneficial in lowering the blood glucose level. The study of Biochemistry and Biophysical Research Community has revealed that turmeric is more powerful than the anti-diabetic drug metformin.
Turmeric has pain-relieving and anti-inflammatory properties. This is proven in a study. Hence, turmeric can replace painkillers like ibuprofen, aspirin etc. to an extent.
Turmeric is effective in treating blood cholesterol levels as well. A research work published in journal Drugs in R & D indicated that turmeric can be compared to atorvastatin, a drug which is used to reduce cholesterol levels in the blood.
As per International Journal of Cancer, the curcumin in turmeric can be compared to oxaliplatin, a drug used to kill cancer cells especially for colorectal cancer.
Study of journal Phytotherapy Research revealed that curcumin, the main polyphenol found in turmeric can replace the action of steroids in treating inflammatory eye diseases. The study of Critical Care Medicine revealed that the action of curcumin can be compared to the corticosteroid drug dexamethasone in protecting lung transplantation-associated injury.
Image by cgdsro from Pixabay (Free for commercial use)
Image Reference: https://pixabay.com/photos/turmeric-manson-jar-spoon-food-3089308/
Recent Posts

These IIT students designed a water purifier that

Lifaffa is a social enterprise.

Rupali Kakade, a Pune woman turned into an
What's new at WeRIndia.com