Things to do while wearing a face mask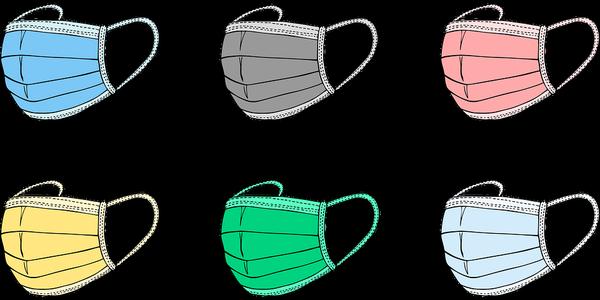 Wearing a face mask becomes new normal now to contain the spread of COVID-19. However, several people do not know how to wear it properly. While some people pull their face mask down, others do not cover their nose and mouth with a mask. Hence, despite them "wearing" the face mask, it does not help in preventing the transmission of the virus.
In this context, here are certain things to do or note while wearing a face mask:
Different types of face masks are available in the market, like cloth masks, surgical masks, N95 masks etc. Each has its efficacy in protecting against

COVID-19

. So, choose as per your choice or the mask that is comfortable for you.
As per health experts, washing your hands before putting a mask on and after taking it off is a must.
Cover your nose and mouth with a face mask at all times, especially when you are in a crowd or outside.
Wash cloth masks in hot water daily.
If you are using glasses, press the nose clip of the mask against your face and adjust the nose pads of your glasses on the mask's topmost part. This will prevent fogging up the glass.
Don't do the following things while wearing face masks:
Do not wear your mask below the nose or on the forehead.
Do not wear it upside down. Also, don't use a dirty or damaged mask.
Don't touch the mask outside or touch your face while wearing it.
Don't take it off or pull it down under your chin in the public.
If you wear disposable face masks, don't reuse them.
Don't keep them in your pocket or purse to reuse them later.
It is useless to wear a face mask when you are participating in activities like swimming where your mask becomes wet. In fact, it can cause the swimmer to breathe in water, which will suffocate them. Hence, avoid wearing mask when going into bath/swimming pool etc.
Image by Please support me! Thank you! from Pixabay (Free for commercial use)
Image Reference: https://pixabay.com/vectors/face-mask-mask-coronavirus-5588049/
Recent Posts

Government bans 14 FDC drugs

The government's action to ban these FDC drugs has received positive feedback from the All India Drug Action Network.

The root cause for Odisha train accident

Railway Minister Ashwini Vaishnaw attributed the root cause of the triple train disaster to a malfunction in the electronic interlocking system.

Police fined a woman performing stunts on car bonnet

In Prayagraj, police fined a woman who performed stunts on a moving car. She danced on the car bonnet without taking any precautions. As soon as the video went viral, police identified the woman and slapped her with a fine of ₹15,500.
What's new at WeRIndia.com