Rejuvenate your skin naturally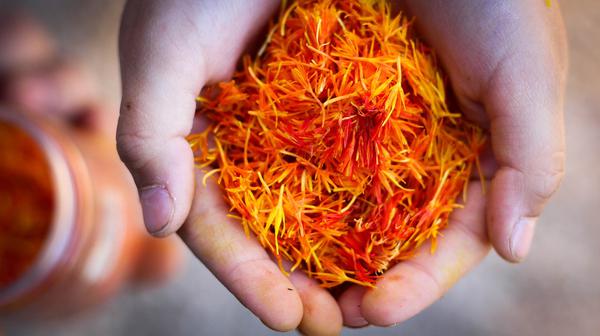 India is a wonder land which contains several wonderful herbs.
Ayurveda is a God's gift to our country which has many natural and home remedies.
Skin problems are very common now-a-days due to pollution and especially in summer skin becomes worse.
Rather than applying chemical based creams and powders, use natural methods to rejuvenate your skin.
.
Here are certain herbs that can help your skin glow naturally.
Sandalwood cools your body. It is very beneficial in treating acne, dark circles and blemishes.
Use sandalwood paste or powder to rejuvenate your skin naturally.
Turmeric is widely used in India since Ages. It not just improves your skin tone, but also treats blemishes and acne. Turmeric has anti-ageing and antibacterial properties. So you can apply turmeric to invigorate your skin.
Saffron is one of the most expensive herbs. Yet, it has many culinary as well cosmetic uses. It improves the complexion of your skin. So use saffron as many times as you can.
Aloe Vera is being popular in recent days. Apply the gel of Aloe Vera on your face, neck and arms daily before you bath. It helps tightening of your skin and prevents dark circles under your eyes.
Holy basil leaves are very beneficial for skin. The paste made with these leaves can help in treating blemishes. It is also good for treating various skin diseases like eczema.
Kumkumadi oil is a mixture of several herbs which helps in eliminating tan and blemishes.
Cucumber seeds cool your body in this summer. Make a paste with these seeds and apply it over the face to cool it. Or you can add one or two teaspoons of honey and olive oil to the paste and apply it to your face to keep your skin tight.
Apply the mixture of amla powder and water on your face and wash it off after 5 or 10 minutes. It clears your skin by eliminating all toxins.
Apply the paste made with fresh neem leaves to have a clear and glowing skin.
The paste made with drumstick powder and water nourishes and moisturizes your skin. Apply the paste and wash if off after 10 minutes to see the result.
Photo by salfree (pixabay.com) on Needpix (Free for commercial use / CC0 Public Domain)
Image by JL G from Pixabay (Free for commercial use)
Image Reference: https://www.needpix.com/photo/download/1667739/saffron-hand-natural-nature-free-pictures-free-photos-free-images-royalty-free-free-illustrations , https://pixabay.com/illustrations/background-light-glow-abstract-art-2743823/
What's new at WeRIndia.com