Best breakfast foods for weight loss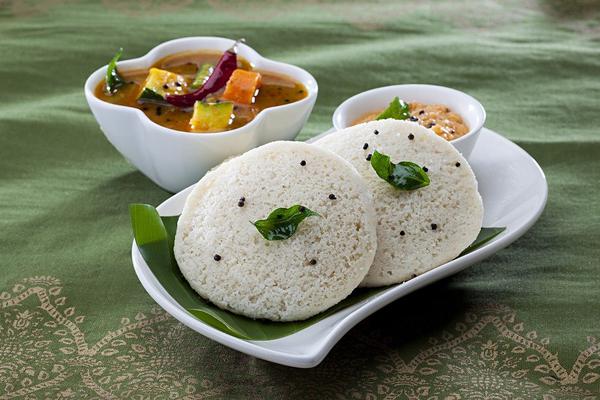 Being on a diet, one looks for ways to eat less food. One of the most common mistakes done in the path of weight loss is skipping breakfast.
Skipping breakfast cuts down your body's chance to get good nutrition. Even worse is that skipping breakfast causes you to gain weight.
So, it is always important to have a good and healthy breakfast. This prevents you from overeating in the later part day and avoid gaining weight.
Here are some of the best low calorie foods you can have for breakfast.
Mix your diet with avocadoes
Have whatever you like in the morning in small quantities. After that, have a couple avocadoes. These fruits are rich in nutrients and keeps you full for a long time. They also give you the B-complex vitamins you need.
Idlis
This south Indian food is great for filling you but low in calories. A normal medium idli has only about 60 calories. You can have about four of these to get full.Poh
Sprouts with poha
Poha is a delicious item made with rice flakes. Adding sprouts gives you protein so you won't get hungry for a long time. This is useful if you have an intense job to do.
Salads
There are so many vegetable salad combinations you can use. This gives you plenty of nutrients. Using a bit of mayo in these salads is also fine.
Oats
Oats are amazing for heart health and getting rid of fat. There are many recipes you can try with oats. Oats upma is a very simple to make recipe. You can find several quick oats recipes or just have oats with milk.
Daliya
Daliya is made with broken wheat. It is rich in fiber and nutrients. It is a low calorie recipe that keeps you full for a long time. This prevents overeating. It also helps prevent problems like constipation.
Image by mcthrissur from Pixabay (Free for commercial use)
Photo by Megha Mangal from Pexels (Free for commercial use)
Image Reference: https://pixabay.com/photos/breakfast-idli-indian-foods-2408818/, https://www.pexels.com/photo/aloo-aloo-poha-breakfast-flattened-rice-716244/
What's new at WeRIndia.com