Wonderful Innovation Challenge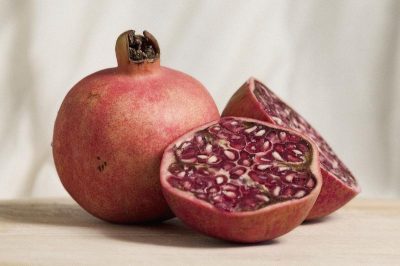 What will you do with pomegranate husk or pomace after eating pomegranate? Discard it into the landfills, which is left as waste. Each year nearly 50,000 tons of pomegranate husks are generated.
To utilize these husks beneficially, the Wonderful Company launched a contest, the Wonderful Innovation Challenge. The company announced award up to $1 million in funding to innovators who suggest innovative solutions.
The solutions must be eco-friendly and economic. The funding can be used to develop a pilot project. The Wonderful Company also offers additional support for the development of the pilot.
Pomace is the solid remains of pomegranate after juicing it. It consists of skin, peels, husks of the fruit which has around 80 per cent of moisture.
While some portion of the pomace is used as dairy feed, a majority portion is being wasted. Hence, the Wonderful Company launched the contest for alternative and innovative solutions.
The company announced the contest on September 10. It will end by December 7, 2020. Anyone above 18 years can participate in the challenge. Teams and business entities also join the contest.
The challenge consists of four rounds. In the first round, participants can submit their applications with brief information on proposed solutions. All applications should be submitted in English. Qualified applicants will be invited to submit a full application along with a detailed approach in the second round.
A group of semifinalists will be selected to participate in a preliminary virtual interview in the third round. In the last round, a group of finalists will be selected from the semifinalists to pitch their solutions virtually. Final winners will be notified on April 1, 2021. The company will decide the number of awards and the average award amount based on the quality of applications received.
Visit their website to submit your application.
Image from Pxhere (Free for commercial use / CC0 Public Domain)
Image Reference: https://pxhere.com/en/photo/1183179
What's new at WeRIndia.com