Thank You Letter, After Interview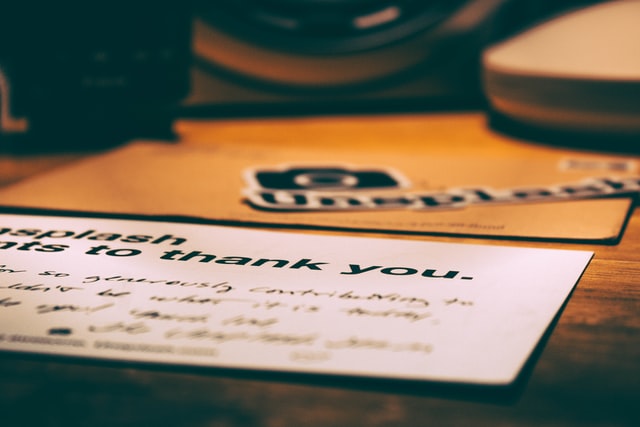 Did you ever sent any thank you letter after your interview? It is a common courtesy to thank busy people for taking the time to give you an opportunity to display your talents. No matter the person, gratitude leaves a lasting impression.
Thank you note is a great way to remind the interviewers about how your skills tie to their hiring needs. There may be multiple candidates interviewing for the same position, and many of those candidates may have skills like yours or more than your skills but taking the time to let them know of your interest after the meeting and telling them you're already thinking about what you could do to create value for their company could set you apart from the competition and you may get the chance.
if you're not the best candidate, a thank-you note isn't going to change their decision. No one is going to hire the lower-tier candidate just because of a thank-you note. And if you're the undisputed top candidate, the lack of a thank-you note isn't going to stop you from being hired. But when the decision is close between you and another candidate, a thoughtful note can tilt the scales in your direction—especially if the note isn't just a perfunctory like "Thank you for your time," you should contain substance that builds on the conversation you had during the interview.
Secondly the person who gave their time to you to express about yourself, gave you the opportunity to give you best between hundred people, to work on your skills, can't you just give 10 to 15 minutes from your life to write the note for that person or industry.
Thank you, letter, may give you many benefits to make your interview more better. Impresses employers with your follow-through. Shows your understanding of professional courtesy, demonstrates your skill at written communications.
Give you a chance to introduce information that you neglected to mention in the interview, clarify anything that you don't think you communicated well during the interview. It's an opportunity to get back in front of the employer again, if employer forgot about you it will help to get remind about you.
You can also send an email (If all your communications with the employer have been via email) but hand written or word processed notes (it will demonstrate your word processing skills) are more helpful. Your choice of method depends on the job you are seeking. Send the letter with in few days after the interview.
Some points you need in the mind while writing Thank you letter:
1. Keep the letter short not more than one page.
2. Highlight the important points related to the position or what employer looking for position.
3. Mention the interviewer name.
4. Do not send too late – Send letter with in few days after interview
5. Signed the letter at last.
Photo by Sid Ramirez on Unsplash (Free for commercial use)
Image Reference: https://unsplash.com/photos/K3XTvN7cqyI
What's new at WeRIndia.com