Make Your Job Interview Successful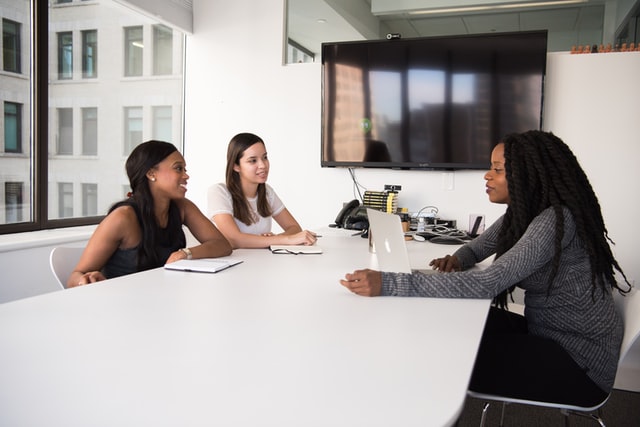 Here you will find some ideas, suggestions to help you prepare for job interviews and answers for interview questions. It's important to prepare yourself before interview to make your job interview successful. If you are well prepared it will also increase your confidence.
1. Review Your Resume: Resume accuracy is very important before applying for a job. They will judge you according to your resume so it is very important to know what to mention on resume. Your resume highlights your key skills and knowledge for the job.
2. Research: Be prepared to answer the question "Why do you want to work here". To answer this question you need to know about the industry reputation, reviews, products, services, procedures, competitors, terms and conditions. You can easily get information about industry online. Research about industry, check websites for information. The more you know about the industry it will be better for you, it will also help you to know about the professional benefits, stability & growth in the industry.
3. Emails to the company: Before sending the email to the company make sure grammar and spellings are correct. It shows how much you understand business communication and also shows the respect to the person you are contacting.
4. Know about the job: Know the job position for which you are applying and review the duties and responsibilities. Be sure to ask about short and long term goals for the position during your interview.
5. Gather your materials: Once you are selected for interview gather the materials required, take copies of documents you need to submit during interview and other materials you would need like note pad, pen etc.
6. Prepare questions for interviewer: Prepare some questions for the interviewer you want to know about like job role and responsibilities, policies etc.
7. Dress: Your dress shows your personality on first look. Avoid loud colors, heavy jewellery, non traditional dresses, heavy makeup, T-shirtsand slippers.
8. Arrive early: Arrive 10-15 minutes early before the interview. Set your energy and focus on who you'll be meeting with, what you want them to remember about you, and what you want to ask them.
9. Body language: Body language is the best way to communicate. Make eye contact, use hand gestures while speaking, plant your feet on the ground, and nodding your head while listening is an additional way to show attentiveness.
10. Departing: At the end of the interview, gather your belongings calmly, rise smoothly, smile and nod your head. Shake hands with the hiring manager and the person who brought you to the interview location. You may be tempted to try to read your interviewers' body language for signals about how the interview went, but avoid that – because they're likely trained not to give away too much. "Don't allow any thoughts into your mind that may leave the interview in a negative way".
We hope you find this useful. We welcome your suggestions and comments.
Neha Chauhan
HR Manager at www.WerIndia.com
Photo by Christina @ wocintechchat.com (Free for commercial use)
Image Reference: https://unsplash.com/photos/vzfgh3RAPzM
What's new at WeRIndia.com