Searching for a job with great career progression?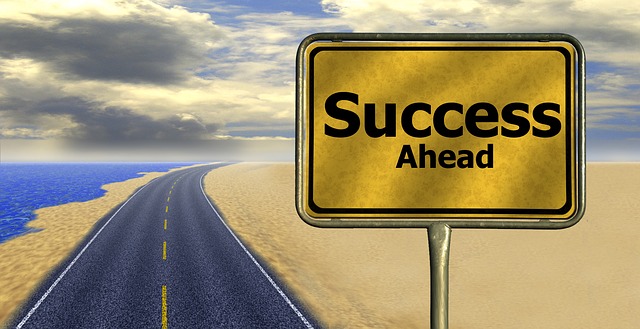 With a variety of different career paths on offer, it isn't always easy to work out which one will work out best for you in the long run.
But no matter what industry you're in, there are always some jobs that offer more opportunities to move forward than others – and they might not necessarily be the ones you expect.
To point you in the right direction, here are five jobs with excellent career progression:
1. Actuary
An Actuary use their in-depth mathematical knowledge to analyse data and evaluates financial risks, to provide strategic advice for companies, public bodies, and government departments.
Although the initial requirements do take some time to complete, you'll then be given the opportunity to take your qualifications to an advanced level, or specialise in a specific field, such as consultancy, investments, life assurance, general insurance, pensions or reinsurance.
As a fully qualified Actuary, you'll be able to move on quickly to more advanced roles in management. And if this isn't for you, it's also possible to branch out into product development, marketing and senior sales roles, as well as pursue areas of interest such as genetics, energy supply or climate change.
What you'll need to get started: A degree in any field, provided you have strong skills in numeracy.
Possible career progression: Actuary Trainee >> Actuary >> Senior Actuary >> Chief Risk Officer
2. Audiologist
An Audiologist diagnoses and treats patients who have problems with their hearing or balance. They work with both adults and children to improve their difficulties using hearing aids, lip reading, and assistive listening devices.
You'll need a relevant degree (involving work-based training) to get started but, once completed, you'll be able to register as a fully qualified Audiologist. From there, you'll have the opportunity to continually expand on your skills by taking part in ongoing professional development activities.
Once you've built up a good level of experience, you'll be able to move up to a Team Manager position, then onto Principal or Consultant Scientist roles.
Your role could be based in an ear, nose, and throat department, either working for the NHS or privately. You could then specialise in balance, implants, paediatrics, or auditory rehabilitation.
However, if these areas don't suit you, you'll alternatively be able to take on a research or teaching based role at a University.
What you'll need to get started: You'll need at least five GCSEs A-C (including Maths, Science, and English) as well as three A-levels (one science subject) to qualify for the NHS training programme.
Possible career progression: Audiologist >> Healthcare Scientist (Audiology) >> Team Manager >> Principal/Consultant Scientist
3. HR Assistant
An HR Assistant handles a variety of administrative and clerical duties and provides general support to the HR team, assisting with the day-to-day running of the department. They use their excellent people skills as well as their knowledge of policies and procedures to handle all things employee-related.
There is a large amount of career progression on offer as an HR Assistant, and moving up within the industry as well as the ability to explore different areas of HR becomes available with experience.
Once you're an experienced HR Assistant, you'll have the opportunity to advance to roles on an advisory level, through to management and consultancy. As HR includes a range of areas such as learning and development, and recruitment, the option of branching out into one of these specific fields is also a possibility.
And, as most organisations have an HR department, your job prospects are wide and varied.
What you'll need to get started: There are no specific entry requirements to become an HR Assistant, although previous experience admin and/or accredited CIPD qualifications could improve your employability.
Possible career progression: HR Assistant >> HR Advisor >> HR Manager >> HR Director
4. Sales Executive
A Sales Executive works within an organisation to sell its products or services. They do this by using their skills in negotiation and communication, combined with an excellent knowledge of the business, to build and maintain working relationships with clients.
The role is often an entry-level position, and on-the-job training will be given to new starters. To support your development, continuing training will be provided throughout your career to ensure your progression is on track.
Career progression generally coincides with experience and an ongoing level of success within an organisation. Once you've proven yourself, you'll be able to easily progress to senior roles, and then onto team leader and management positions.
As a sales department exists within most industries, you'll have the ability to choose to work in a specific field or area you're interested in or knowledgeable about.
What you'll need to get started: Specific entry requirements will depend on the field you're looking to go into – but a good standard of education is normally required.
Possible career progression: Sales Executive >> Senior Sales Executive >> Sales Team Leader >> Sales Manager
5. Web Developer
A Web Developer designs, creates, and maintains web pages, considering both the appearance and the functionality of the site. Skills in programming are essential, but their specific duties will be dependent on the client's needs.
You can join the web developing world through a graduate training scheme, or become a Junior Developer. From there, you'll be given on-the-job training which will provide you with a working knowledge of various web development programmes.
Specialist areas include: graphic design, user experience, interactive design, front-end development, and information architecture. Once you've chosen the area of work you're most strong at, you'll have the ability to take on higher profile clients, become a project leader or a consultant, or even become self-employed.
Best of all, as web development skills are in high demand in many industries, you'll be able to use your expertise across various sectors.
What you'll need to get started: A degree in an IT based subject may be required, but is not essential. You could also be considered with other IT qualifications, provided you have excellent web development skills and a familiarity of specialist systems.
Possible career progression: Junior Web Developer >> Web Developer >> Lead Web Developer >> Technology Director
Recent Posts

The lack of a road even caused people's

Sharma was appointed to the post of DGP

The villagers of the Palghar district are asking
What's new at WeRIndia.com