Process For Successful Job Hunt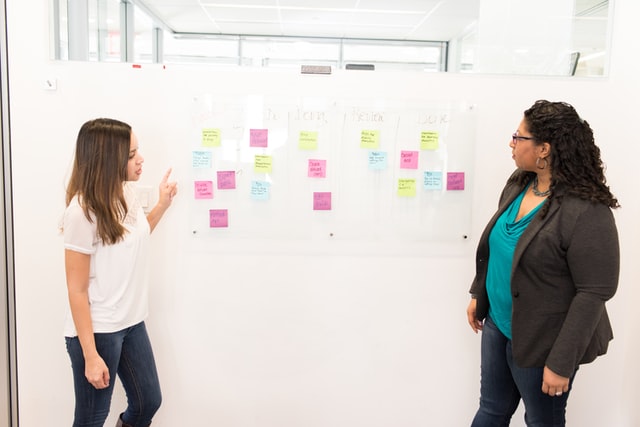 The process of earning a new job has several common elements.
Once you're familiar with them, you are less likely to commit mistakes along the way.
This article can help you develop your personal strategy in looking for a job or to plan for successful job search. Job search process may be go long, in some organizations hiring process can be long for few months so you should wait for the answer.
It involves drawing on skills you've developed over time including reflection, research, planning, writing, speaking, problem solving and self-advocacy. It may take a reasonable investment of time and energy but you will be successful in job search.
Find here few tips to follow the process for successful job hunt:
Figuring out your value
people get hired for only one reason they represent the best possible answer to an employer's need. Convey how it is that you can contribute to increasing sales or productivity or decreasing risk and expenses.
How your skills, education and experience will enable you to make a significant contribution to your next employer?  So, think about what you want to do and how well your skills, values, and interest align with the expectations of the job.
Determine if you need to gain any additional skill sets or experiences to make you more competitive in the job search process.
Develop your documents
Work on writing your cover letters. You will need to have a master resume that you will later change for each specific job. Be prepared to submit a personal statement or for letters of recommendation if requested.
Tailor your documents to fit each job posting you are interested in and then submit your applications.
Research job opportunities
Determine the companies where your skills will be most utilized. Do they need someone with abilities like yours? It's also important to know what kind of environment you will feel at ease and comfortable in.
Do you have a specific industry in mind? What kind of role do you have in mind? Research possible job opportunity through your network, social media, professional sites every possible way you can search.
Use your network
Networking is the most powerful tool you can use to find a job.  Many opportunities are filled by candidates known by the employer through networking contacts. Your networking contacts can also help you fine-tune your documents before you submit them for consideration.
So be in contact with your professional network and ask for the opportunity.
Prepare for interviews
Get yourself ready for the interview. Some interviews might also require you to do a presentation, get ready for common interview questions, get ready for phone interview or skype interview, make sure you have the appropriate professional attire.
Try to make your first impression positive. Prepare answers with cases.
 Follow up
Following up with an employer after an interview or even after submitting your application is something many job seekers are reluctant to do because they think it could be viewed as pestering.
However, if done professionally, following up can demonstrate your enthusiasm and interest. If the organization has requested "no calls" or "no emails," follow their instructions. Try to know their process time and be patient.
For most employers, jobs take months to fill; what may feel like a very long time to wait for you, may be lightning speed for an organization. Before follow up send "Thank You Letter".
Negotiating the deal
You will always be in a stronger position to negotiate for a higher level of compensation if you wait until all your competition has been eliminated.
Then you don't have to worry about low-balling them or selling yourself too short. At the same time, remember that you want to start out on a good foot, with neither you nor the employer feeling dragged over the coals in a protracted or contentious negotiation.
Talk about objective criteria rather than vague wants, and give a solid justification for whatever requests you make. So Don't be afraid to negotiate for a higher level of compensation give a valid justification for your request.
Photo by Christina @ wocintechchat.com on Unsplash (Free for commercial use)
Image Reference: https://unsplash.com/photos/j64-40UYDu0
What's new at WeRIndia.com