EC introduces remote voting for migrant voters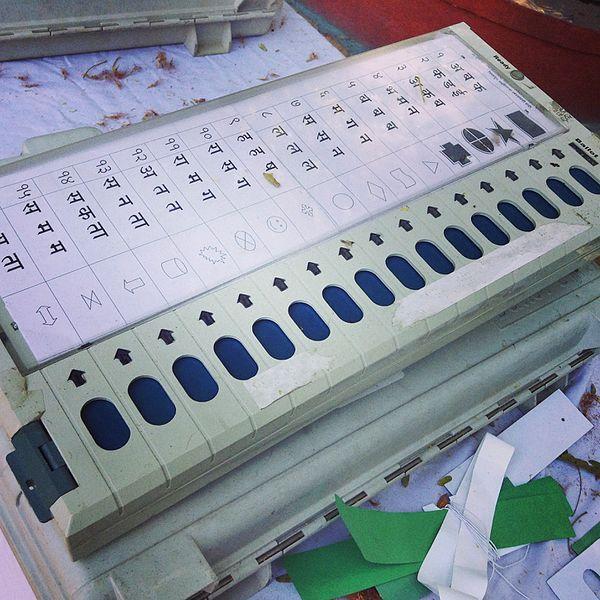 To help migrant voters cast their votes without visiting the location physically where have a right to vote, the Election Commission of India (ECI) has developed a prototype of a Remote Electronic Voting Machine.
Interestingly, the Remote Electronic Voting Machine can handle more than one constituency from a single remote polling booth. The machine allows a voter registered in 72 constituencies can vote from a single remote polling booth.
The ECI invited all recognized political parties to demonstrate the functioning of the multi-constituency remote EVM. The meeting will be held on January 16. In this meeting, various challenges associated with the process, including legal, administrative, and technological will be discussed.
It also asked for the written views of political parties by January 31 on issues associated with the machine.
Notably, assembly elections will be conducted in nine states in 2023. The ECI wishes to use the remote EVM on a pilot basis in these elections. If the pilot project is successful, these remote EVMs will be used in the 2024 general elections.
The ECI felt that the exclusion of migrant voters was not good, even in the age of technological advancement.
To implement remote voting, various laws like The Representation of People's Act of 1950 and 1951, The Registration of Electors Rules, 1960 etc., need to be amended. In addition, the definition of a migrant worker also needs to be reworked.
Coming to administrative challenges, ensuring the secrecy of remote locations and identification of voters are essential. In addition, the provision of polling agents at remote polling booths, their supervision at these locations, implementation of a model code of conduct and taking remote voter self-declaration are some other challenges.
Many voters are not familiar with the process of remote voting. So educating them and making them familiar with the process is one of the technological challenges associated with remote voting.
Many migrants do not register as a voter in a place of residence. There are many reasons for this. The inability to vote is one of the most prominent reasons involved with internal migration.
People from various places, especially rural areas, migrate to other locations for education, work, and marriage. These are the reasons for out-migration.
Image Credit: AbhiSuryawanshi, CC BY-SA 4.0, via Wikimedia Commons
Image Reference: https://commons.wikimedia.org/wiki/File:Voting_machine_in_India.jpg
What's new at WeRIndia.com