Candidate Evaluation Tips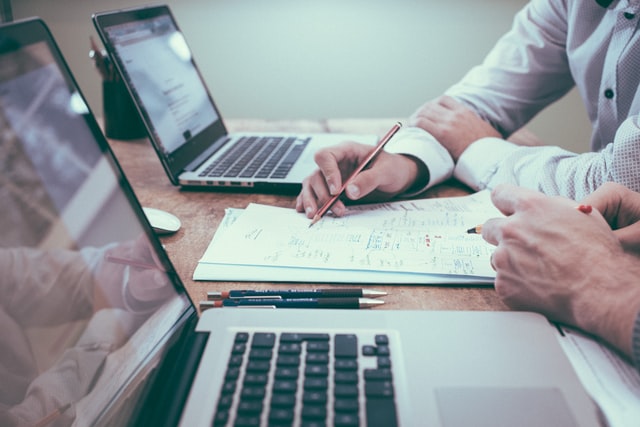 No one can know for sure how someone will perform as an employee, but a focused approach to candidate evaluation can certainly increase the likelihood of hiring the right person for the job.Having an applicant review system in place is helpful on many levels.
A system assists you in setting standards for various jobs before the need to hire arises. By isolating key hiring criteria and setting priorities for what the organization needs in an employee, you'll be better equipped to make accurate assessments as you review potential hires.
Know what your ideal employee would bring to the table. Break these qualities down into discrete areas for easier review. Assign a score to each job candidate based on your objective criteria, but make notes of any qualities, traits or intangibles that may influence your decision.
Have objective criteria in place so you can grade each candidate by the same standards. Ensure that you have adequate time to thoroughly consider each potential employee.
Before resumes start flooding your inbox, it's essential to establish a method for evaluating candidates who respond to your posting.
Most hiring managers walk into an interview without a strategy or framework for finding the best candidate.
Follow the process for the candidate evaluation. Here you will find few candidate evaluation tips:
1. Identify your primary criteria, necessary skills. While managers and recruiters know exactly what they are looking for in an applicant for a certain position, it's often difficult to categorize the candidates that are the very best match for the job. create an interview evaluation scorecard. You can use different applicant tracking software.
2. Create a record of objective hiring practices.
3. Your time as a hiring manager is precious, and you don't want to waste it interviewing candidates who won't meet your needs. Discover how to use the phone interview as an effective tool in the applicant evaluation process.
4. Select the candidate whose skills match with your requirement.
5. Highlight competitive rather than comparative strengths.
6. Don't let a sub par interview cause you to rule out an otherwise promising candidate.
7. Never make decision on the spot. The results of candidate evaluation should be discussed by everyone involved in the interview process.
A interview process is most effective when it is guided by a well-structured process and provides an objective way to record valuable information about a candidate's suitability to the job in question.
When such a well-designed interview process is easy to create apply to each interview process, the results could be incredible in terms of the improved effectiveness if the overall hiring process.
Photo by Scott Graham on Unsplash (Free for commercial use)
Image Reference: https://unsplash.com/photos/5fNmWej4tAA
Recent Posts

The government wants to expand the vaccination drive

Rama Parthasarathy started nutritious food delivery to COVID-19

Javed Khan, an auto driver from Bhopal turned
What's new at WeRIndia.com