How to Bounce Back After Being Fired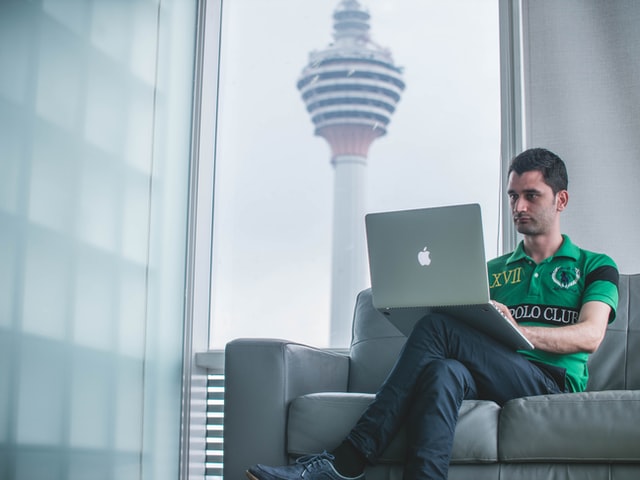 Being fired is one of the biggest challenges thing you could face in your career, but acceptance of what has happened is the first step to overcoming the consequences of any misfortune.
Your identity is deeply embedded with what you do. So it's not surprising that getting terminated is one of life's most stressful and devastating events.
It's not easy to recover from that shock of getting fired, but if you want to move on and want a successful career, you should make a little bit of effort with a lot of patience on your behalf, you will get past this obstacle in no time, because no one's going to hire someone who's feeling sorry for him- or herself.
Although the initial money worries may cause anxiety, the psychological
effects of losing your job can be just as distressing.
Suddenly finding yourself unemployed isn't the end of the world. Although challenging, there are some simple steps you can take to help you get back on your feet.
Sit down and think about why you were fired? you need to develop a positive way of thinking about the situation, regardless of why you were asked to leave. Dwelling on your misfortune will only distract you from job hunting.
Here's how you can get back after being fired:
Acceptance
Losing your job can be devastating sometimes, but you shouldn't panic.
Acceptance of the first step to overcoming the consequences of any misfortune.
If you've been fired, you will probably harbor some resentment towards your previous employer like; feeling bitter and angry is counter-productive and won't help you find a new job.
Routine
When you don't have somewhere to be each day, it can be easy to slip into bad habits. Don't fall into this trap, failing to have a set routine can quickly lead to despondency.
It's important to get into a daily routine as soon as possible. Try not to stay up too late on week nights, and make sure you get dressed and leave the house every day.
If you're jobless for more than a few weeks, getting out and about is essential for your mental health.
Job hunt
Never put off till tomorrow what you can do today.
You should treat job-hunting like a full-time job itself. Spend the best part of each weekday researching and applying for jobs.
Identify the best areas to look for a new position, and create a rota for regularly checking each place.
Companies now use a variety of different channels when looking for candidates – newspapers, career websites, and social media platforms are all used as recruitment tools.
So, keep this thing in mind that the job market may have changed since the last time you were job-hunting, particularly if you were in your last position for a number of years.
Prepare your CV
Emphasize your strength on your resume. You'd be surprised how many people simply list everything they have ever done.
Before you start applying to new jobs, you'll need to update your CV or resume.
There's no need to say you were fired on your CV. Rather than just adding a section about your previous job, consider giving it a complete overhaul. When you have the time and space to properly explain the situation.
This is where you need to demonstrate your maturity – never complain about your previous employer in an interview, even if you feel you were unfairly dismissed. Tell the truth and confront the issue openly, work out how you will present it.
Your potential employer will respect that, and it will help you come to terms with what has happened and move on.
Prepare for your next move
Don't rush into a job search before you've taken the time to decide your career priorities and to plan your next move, whether that's in a similar role in the same industry, or a move into consultancy or freelancing.
Bring your CV up to date and spend time customizing it to the roles and companies that now interest you.
Put the experience behind you by shifting your focus towards what you can offer. Assess your areas of expertise on CV's, at interviews, in speculative letters, at networking events.
Make sure you can articulate why you want to work for that employer and how your experience makes you a good match, rather than giving them the impression that you're applying for new roles indiscriminately.
Give yourself time to let it sink in. You can't really bounce back into an effective job hunt until you've dealt with the negative emotions.
You'll need to project a positive image to woo potential employers, so give yourself space to work through your feelings.
You are good at a lot of things and a lot of companies would be more than pleased to have you as their employee.
Not losing your temper and being calm no matter what happens around you are two of the best ways to recover after being fired.
Photo by Mimi Thian on Unsplash (Free for commercial use)
Image Reference: https://unsplash.com/photos/xplU-oxzuD0
Recent Posts

Shami or Jand tree is one of the

Telegram supports numerous platforms like Android, iOS, Windows

The government decided to launch a track and
What's new at WeRIndia.com