Woman trains policemen on cybercrimes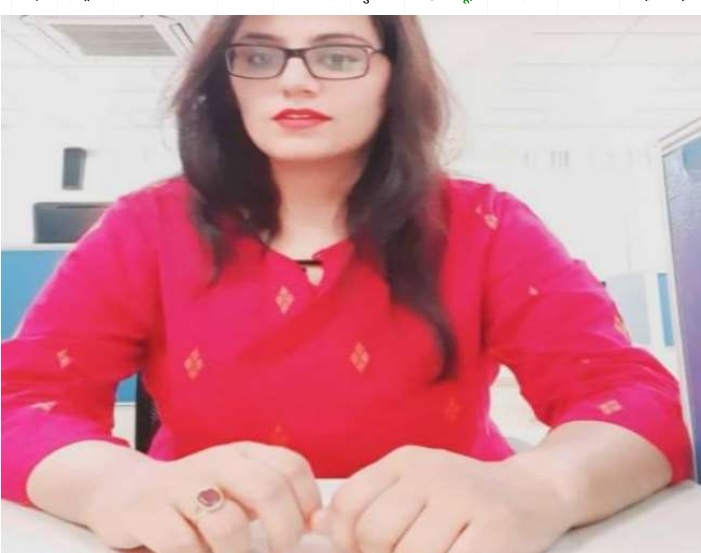 Cybercrimes like online frauds, cyberbullying, misuse of girls pictures etc., have been increasing over the past few years. Though several are aware of them, fraudsters use different techniques to deceive people. Sometimes, it becomes difficult for the police to find culprits. In this context, this UP woman offers help to them.
Kamakshi Sharma from Ghaziabad, Uttar Pradesh, has been conducting awareness sessions on cybercrimes. She trained many police staff for which she holds a World Record. Her name was entered in the World Book of Records for training over 50,000 police personnel. She also holds the record of the India Book of Records and Asia Book of Records.
Kamakshi used to hack her friends' IDs during her college days for fun. Later she learned more about cybercrimes due to her interest. At that time, the police department sought her help in tracing the phone or locating the IP address.
Kamakshi trained many police personnel during a 35-day mission from Jammu to Kanyakumari. Around 50,000 police personnel from over 30 cities were trained on cybercrimes in it. Many IPS officers also joined it. Thus, she completed the world's first cyber mission in 2019.
She also works with the army and various investigative agencies. She wants to save girls from cyberbullying and other cybercrimes.
Due to the COVID-19 pandemic, usage of computers and mobile phones have been increased. This led to an increase in cyberbullying. Hence, she wants to train more people on the prevention of cybercrimes. She aims to train the police from abroad as well. She wants to create a platform so that the police from various countries can interact and track cybercrimes easily. She says that if the government helps her in this regard, she can train more people on preventing cybercrimes and save many girls.
Image Credit: Jagran Website Screenshot
Image Reference: https://www.jagran.com/uttar-pradesh/ghaziabad-ncr-kamakshi-sharma-a-resident-of-up-created-history-in-cyber-world-now-her-name-inlude-in-asia-book-of-records-jagran-special-20953349.html
What's new at WeRIndia.com