Woman helped 3000 artisans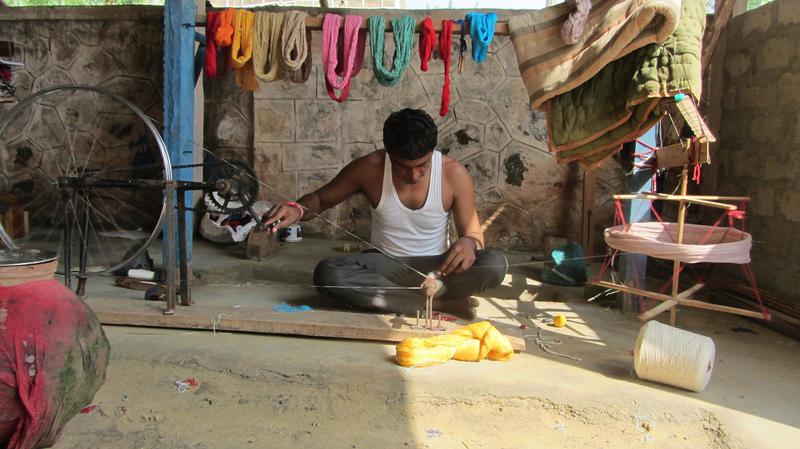 Meet this one woman who dedicated herself to changing the lives of thousands of artisans. Her name is Sumita Ghose.
In order to start her company to help rural artisans, she needed capital.
However, she could not get any from banks because of lack of collateral. However, that did not stop her determination and creativity.
She turned to the very people she wanted to help: the artisans.
She talked to several weavers and craftspeople and offered them equity.
To help her out, 1000 artisans invested ₹1000 each and became shareholders.
Using such a smart approach, she began her journey.
That's how her slow journey started.
Now she is the owner of RangSutra, a community-owned business consisting of 3,000 artisans from various villages all over India. In this company, 2,200 artisans are direct shareholders.
They have return turnovers of more than ₹10 crores.
The company sells various handcrafted products made by these artisans to Fab India. The export partner of Fab India is IKEA, a Swedish multi-national group of companies. This made the work of artisans very popular.
The value of the shares these artisans bought has increased many times. They can earn money from around ₹3,000 to ₹5,000 by working four hours a day.
This is only the minimum. Those who do embroidery work can earn as much as ₹12,000. At present, skilled artisans working full-time earn ₹15,000 a month on average.
The company is now in the 10th year of its business. RangSutra also empowers women a lot. 70% of the artisans here are female.
Three of the six board members are also women and three are artisans.
The company actively focuses on women empowerment.
The women employees are always asked to expand their skillset to join management. They also pay a lot of attention to meeting deadlines.
The company maintains its focus on making unique products to attract customers.
In this way, 3000 artisan livelihoods have been improved.
Image Reference: Thebetterindia
Recent Posts

The pledge was introduced in many schools in

Many of the subsidiaries of Air India would

This 60-year-old decided to work for the well-being
What's new at WeRIndia.com