Woman farmer who introduces new fragrant rice variety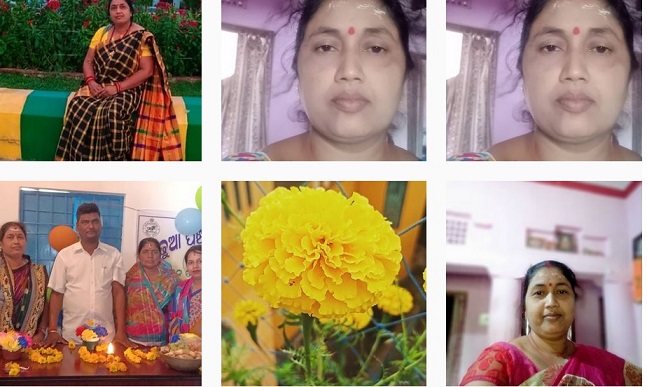 If you have an interest in any field, you will excel in that area. This woman farmer has proved it. Kadambini Behera from Jagatsinghpur, Odisha, has an interest in farming. This interest made her choose farming as her profession. She entered paddy fields two decades ago.
Hailing from a family that has an agricultural background, Kadambini has been keen on farming activities since her childhood. Gardening was her hobby during her childhood, which continued even after her marriage.
Kadambini joined a leading farmer's organisation to learn more about farming, including seed production, rice breeding etc.  As part of the process, she developed an interest in growing fragrant rice varieties.
She focussed on growing fragrant rice varieties and succeeded. She grew two varieties of fragrant rice.
These two varieties are Kudrat-3 and Ketakijuha. She grew these rice varieties with the guidance of two government organisations.
She wanted to experiment with fragrant rice varieties and worked on it for several years. She cross-bred the two types of fragrant rice and produced a new variety of rice. She named it Lall Basna Dhan.
Kadambini successfully registered Lall Basna Dhan under her name in May this year with the Plant Varieties Registry, New Delhi. Lall Basna Dhan is a fragrant rice variety. It is a drought-resistant and high-yielding variety. This desi variety of rice is good in taste as well.
She received good recognition for her extensive work in introducing new varieties of fragrant rice varieties in the district. Registration of the rice variety under her name gives all rights on it exclusively to her. In other words, she has all rights to produce, sell and export this fragrant rice variety.
Kadambini aims to help other women who want are keen on producing new paddy varieties. She says that she will help women and SHGs in this regard. Her family members, especially her two sons, support her a lot.
Image Credit: Kadambini Instagram page
Image Reference: https://www.instagram.com/b.kadambini/
What's new at WeRIndia.com