Woman earns crores with natural cosmetics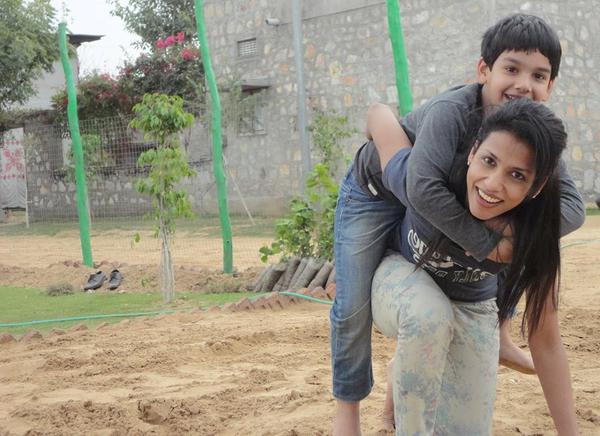 The growing demand for Ayurveda and natural products among people is making many people turn their career towards them.
Upma Kumar is one among them. She started Teal & Terra in 2017. She assures that all her products are free from harmful chemicals as they are made of natural ingredients.
Upma lost her parents in an accident at the age of 12 years. Then, she went to her sister's place to live with her.
But, the void left by the death of her parent was not filled by anything. Upma focused on her studies and completed her post-graduation in management from ICFAI and worked in a company for 15 years.
However, she was not happy with what she was doing. She used to recollect her parents' words who were saying that she was born for achieving big things.
She is a single parent and has a 12-year-old son. While she was raising her son with immense strength, she wanted to do something 'big' to make her parents' words true.
She founded Teal & Terra with her savings and contributions from her friends and sister. The amount invested in the company was ₹7.5 lakh.
Within two years of its launch, its revenue is ₹2.24 crore.
The products of Teal & Terra are priced between ₹500 and ₹2,690. They are mainly for hair and skincare.
Upma says that her products are lab tested before launching in the market.
She believes in quality and her success lies in it. Majority of her customers are returning people who promote her sales.
In the initial days, she had to struggle a lot to gain credibility and trust of the customers. But, now the company has many loyal customers.
The team of Teal & Terra consists of 18 female workers. Upma hired them to give them a chance to earn money for them due to her hardships while earning for the family.
The team members can work from home and earn between ₹7,000 and ₹15,000 based on the number of hours they work.
Image Reference: Thebetterindia
What's new at WeRIndia.com