TN woman encourages organic millet farming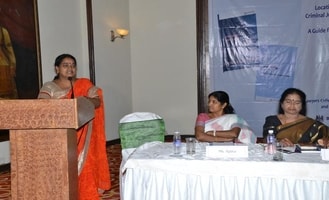 In recent days, many farmers are opting for crops that require less water. That's why they are showing interest in millet farming.
Even several people are interested in consuming them due to their health benefits.
Furthermore, several studies showed that the districts in which rice is cultivated, acute groundwater problem is seen there.
In this context, millet farming is widely grown in the country. Tamil Nadu is a largely drought-prone state.
The farmers who grow paddy are struggling to water the fields in these areas due to drastic climate changes in terms of rainwater.
Despite their struggle with dealing with problems including rainwater and unpredictable market, only a small number of people are interested to change rice crop.
In this context, a woman from Tamil Nadu came forward for millet farming. She is also encouraging her fellow farmers to millet farming.
Sheelu Francis is a diploma holder in Gender Planning for Development from the University of London.
The Green Revolution is giving subsidies on both seeds and fertilizers. It is also assuring farmers on the price for their crops, says Sheelu. However, due to lack of awareness, several farmers are converting their dry lands into paddy fields.
They are digging deeper bore wells to improve water facilities to their farms which led to water scarcity eventually. Even, the water also becomes salty gradually.
In addition to that, usage of fertilizers has also been increased due to decrease in land fertility. This further diminishes its fertility.
On the other hand, millet is not too vulnerable to climate changes and temperature.
Saying all these facts, Sheelu is creating awareness among farmers especially in woman on millet farming. She says millet is a great solution.
Nearly 30,000 farming families have gone back to growing natural and nutritional millet due to her efforts in Tamil Nadu.
Image Reference: Thebetterindia
What's new at WeRIndia.com