Spinal cord injury survivor Inspiring people with spinal problems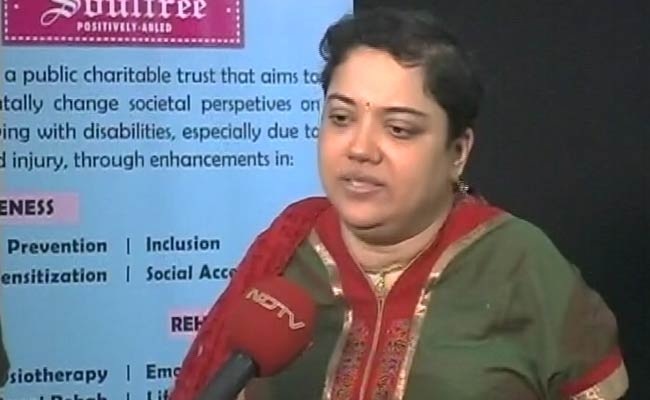 Meet Preethi Srinivasan, a 35 year old spinal cord injury who is motivated to motivate others like her who are suffering from spinal cord injuries. She launched a website called www.soulfree.org in order to help raise awareness regarding spinal injuries.
Preethi was 18 years old when she was paralyzed neck down after she met with a road accident. She used to be a great cricket player and swimmer before that. After recovering from the accident, now, she is a sought after motivational speaker.
Preethi spends all of her income to help spinal cord injury survivors. The trust she started provides free wheelchairs and Rs.1000 per month stipend for one year to many of the survivors. Her main aim is to improve the skills of these people so that they can become successful employers or entrepreneurs.
They can have their own financial stability and can live with dignity and purpose. Many of them are taught they are hopeless, they don't deserve to live. Preethi wants to be the face and voice of this section of society, my life is well served. Tamil Nadu's Health Secretary Dr J Radharishnan also appreciated the efforts of Preethi and her team, and assured her of full support.
Image Reference: NDTV
What's new at WeRIndia.com