Rupanti Munda – The inspiring story of an international footballer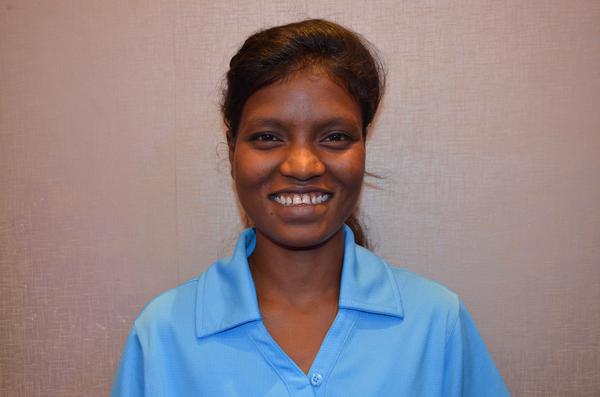 Rupanti Munda had a very difficult childhood, growing up in the village of Dhoti in Jharkhand. Violence and trafficking were common in her village, and Naxalites would often barge into people's homes, asking for food, money, and women.
However, Rupanti has held onto her dream through every hardship she has faced: to become the coach for the national Indian football team.
Rupanti began playing in class three, introduced to it by one of her teachers, Mr. Bhagatnam, who gave Rupanti her first pair of sports shoes. She began training, and has now been honing her football skills for over a decade.
Rupanti began playing matches in her school, and soon, she began to play against other people inside and outside her village.
This was known as Khasi football, a match played for a goat as the winning prize. At age fourteen, she went for a state team selection trial, and she played on the Uttarakhand state team in 2011.
However, this was the same year in which Rupanti lost her father. Her family was hit hard financially, but her mother still managed to salvage enough money for her to go to a training camp in Kerala.
Rupanti underwent intense training at the camp, but her life's dream of representing India at the international level was crushed when she found out that she couldn't afford a visa. This devastating news was soon followed by her brother's murder by a Naxalite in 2015.
She became depressed, and worked at home as a daily wage laborer for a time.
However, she soon met Dr. Rashmi Tiwari, a representative of the Aahan Foundation, which works to help out tribal girls vulnerable of being trafficked.
Rashmi encouraged Rupanti to form her own team, and she is now captain of the Aahan Braveheart team, who have played for laurels at the district level. This year, she also represented India at the Homeless World Cup in Oslo, Norway.
The Homeless World Cup is a tournament which brings together street football players from all around the world.
Rupanti's continued determination to follow her dreams, despite all the hardships that she has had to face, shows how important it is to never give up.
Image Reference: TheBetterIndia
Recent Posts

Although gambling is prohibited in India, this does

Pushpa Bhatt recently participated in the Ladakh ultramarathon,

SANECO is a unique waste management system. 
What's new at WeRIndia.com