Pregnant nurse travels 250km and helps COVID-19 patients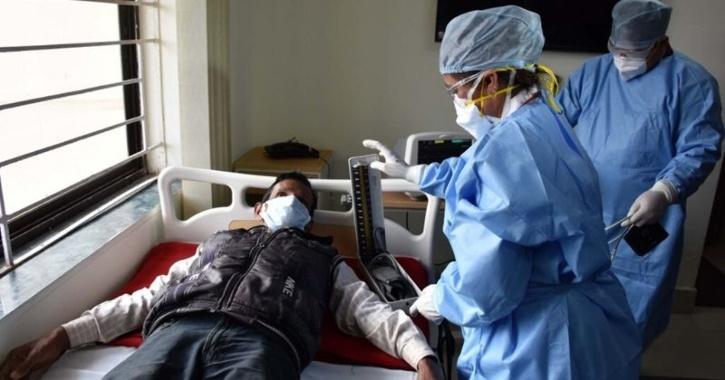 Healthcare professionals and workers are providing their selfless and dedicated services to COVID-19 patients.
They are putting their lives at risk to provide healthcare to the patients suffering from this highly contagious disease.
Many unsung heroes are serving the country in times of this emergency. You can only know about them when they came into the limelight.
Doctors, nurses and paramedical staff are staying away from their homes for many days. They are living in isolation even after they return home after work as there is a risk of contraction.
Here is an instance of a nurse who is eight months pregnant but travelled 250km to join her duty to help treat COVID-19 patients.
S Vinothini from Tamil Nadu, a 25-year-old nurse travelled 250 km from Tiruchy to Ramanathapuram to serve patients suffering from coronavirus.
She got a pass to travel in the lockdown. As there are no vehicles, this eight-month pregnant woman reached her duty place in a car along with her husband by evening time.
She was working in a private hospital in Tiruchy but she received a call from the Joint Director (JD) of Health Services, Ramanathapuram. She was informed that she was selected for a nursing post to serve in a primary health centre (PHC) on a contract basis.
She says that country is more important than themselves. Hence, she decided to travel amid lockdown and other hurdles to serve patients in the time of need.
There are many such people including medical workers, pharmacists, police personnel, sanitation workers, grocery store employees and delivery boys. Now, it is time to applaud the services of these workers. A big salute to all of them!
Image Reference: Indiatimes
What's new at WeRIndia.com