Porter who saved the lives of Jawans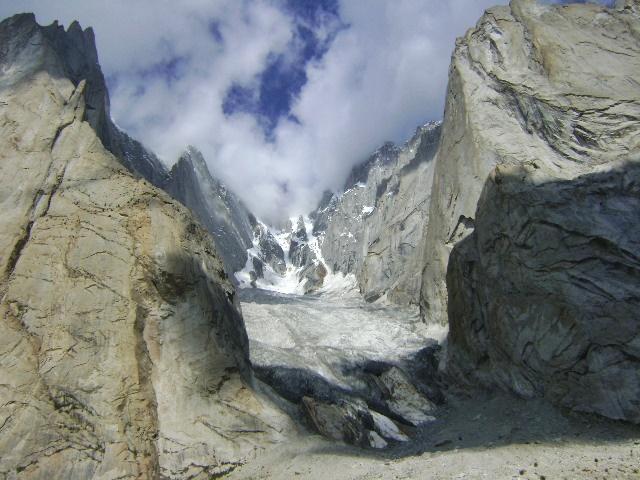 Indian Army is defending the citizens from all sorts of enemy attacks. Their job is not an easy task. Especially, guarding the borders of the country is a tough task.
Imagine working at a high altitude in negative temperatures. Siachen Glacier is located at an altitude of 22,000 feet in the Himalayas. The temperature here often drops up to -60 degrees Celsius.
It is very difficult for the Army to perform their duties. The residents of neighbouring villages help the Indian Army. These residents are employed as porters to carry heavy loads up to 20kgs to army posts on the Siachen Glacier.
These porters help the Indian Army in many ways. They help provide necessary provisions to the army and maintain kerosene reserves.  They also fix ropes and ladders for the soldiers to climb the glacier. They also assist in digging out the ice to melt into water.
Here is a motivational story of a porter who saved the lives of Army Jawans. 31-year-old Stanzin Padma has been working with the Indian Army as a porter for many years. He saved the lives of two Indian soldiers. He also retrieved the bodies of deceased soldiers and fellow porters. He was given an award, Jeevan Raksha Padak in 2014 by the Union Home Minister for his courage.
He was born in Phukpochey village, Ladakh. He finished high school education and chose the profession of porter due to the financial problems of his family. His parents were farmers. His father also worked as a porter for some time.
He said that rather than being a burden to his parents, he wanted to contribute to his family. He started working as a part-time porter for the Indian Army in Siachen. He also worked as a tourist guide for trekkers for a few years. Later he started working as a regular porter with the Indian Army.
Image Credit: Sadia17301 / CC BY-SA 4.0, via Wikimedia Commons
Image Reference: https://commons.wikimedia.org/wiki/File:Siachen_glacier_3.jpg
What's new at WeRIndia.com