Paraplegic who beat a swimming record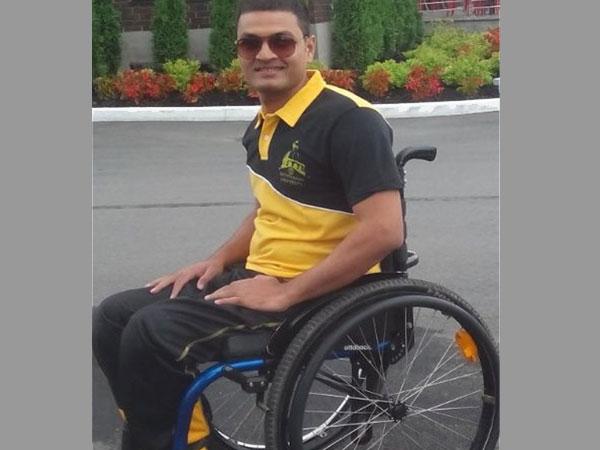 He was declared 100 percent disabled meaning he can not only walk, but can't even pass urine without the use of a catheter.
Just imagine being completely paralyzed suddenly and have all every aspect of life crumble. That is what happened to Mumbaikar Mohammad Shams Aalam Shaikh.
He was a sport loving karate instructor until six years ago he was diagnosed with a tumor in his spine which made his lower body get completely paralyzed.
However, he didn't let that hold him back. He became determined to do something. So, he took up swimming.
In 2012, he was diagnosed as 100 percent disabled. This meant he couldn't any even do basic body functions like passing urine.
He continued to swim despite his complete lower body being paralyzed. Because of the swimming, he was able to control his body functions bit by bit and his disability reduced to 72 percent.
His determination has led to him set a record for having completed the longest open sea swimming by a paraplegic. He covered a distance of 8km in just four hours and four minutes. Even more impressive is that he did that in open seas.
Now, he is applying to the Guinness World Records to make his record official along with the Limca Book of World Records and the Asian Book of Records.
It is also impressive that it is his own record that he broke. He beat his own record and maintained the top spot.
Talking about the condition of disabled people, Mohammed says that the government should encourage and support them. He also says that disabled people should not think their life is over and still motivate themselves to come out of their homes.
His future goals include going to the Asian Games and then eventually the 2020 Tokyo Olympics and Paralympics.
Image Reference: India, Pexels
What's new at WeRIndia.com