Mumbai Couple sets up breakfast stall for their cook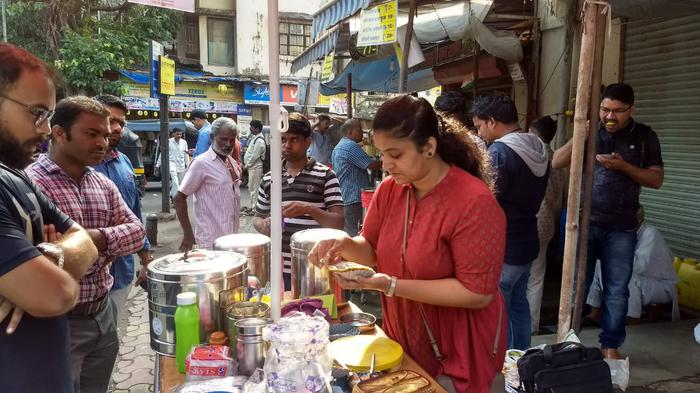 A little care towards others can have a huge impact on many people. This Mumbai couple showed an example for it.
Ashwini Shenoy and Ankush Nilesh live in Mumbai. Like all other Mumbaikars, they lead a busy life. They hardly find free time.
However, even in their busy lives, this couple is helping their cook by setting up a breakfast stall.
Due to their busy schedule, the couple finds no time to cook at home and they don't want to put their health at risk by eating outside food. In this context, they wanted to opt for the services of a cook.
The couple hired a cook, Bhavnaben Nitin Patel. She comes by 5:00 a.m. every day and cooks for the couple.
However, one day, the couple had a ritual in their home and Bhavnaben said that she would cook the food in her home and asked the couple to pick it up.
When the couple visited her home, they were shocked to find her husband with paralysis. He was bed-ridden.
Then, the couple came to know that the cook has a hard time to meet her daily needs. They offered some financial help, but the cook rejected it saying that she does not want to beg.
She said that it would be very helpful for her if she finds more work. The couple was impressed by her words.
They wanted to do something for her. They explored possible ways to improve her income and decided to set up a breakfast stall near the Kandivali station.
The cook prepares varieties of breakfast for the stall and the couple sell them daily in the morning from 5:30 a.m. to 9:30 a.m.
The recipes include idli- chutney, poha, upma, Sabudana khichdi and three types of parathas. While the upma and poha are priced at ₹15, the paratha is available for ₹30.
Image Reference: Thebetterindia
What's new at WeRIndia.com