Meet the Youngest Sarpanch of MP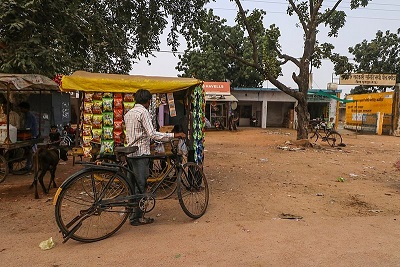 Nowadays, many young people, especially women, are also contesting in the elections to address the issues in their areas. This 21-year-old girl is one of them.
Lakshika Dagar from Ujjain, Madhya Pradesh, recently won the three-tier panchayat elections and became the sarpanch of Chintaman Jawasia just one day before her birthday.
By winning the elections, she became the youngest sarpanch in Madhya Pradesh. Lakshika is a postgraduate in Mass Communications. Being related to journalism, she is familiar with the local issues. Street lights, drinking water, and drainage are common issues in the area.
Lakshika promised the voters to solve them. Her manifesto attracted the voters, and she won the elections by 487 votes.
She was the youngest of all the candidates. Now, she wants to keep her promise and solve the issues in her village. Besides, she assured homeless families of getting the benefits of the housing scheme.
There are a few other young women sarpanches in the country. Mona Kaurav, a PhD student, took the charges of the sarpanch of Sadunar Panchayat in Madhya Pradesh at the age of 21 years. She became the youngest sarpanch in Madhya Pradesh four years ago.
Mona's maternal uncle, who raised her, helped her education to achieve a good position. He encouraged her to study higher studies. Mona says that she would not have achieved the position, without his support.
There is another woman who became the youngest sarpanch in Haryana. Parveen Kaur won the elections and became the youngest sarpanch of Kakrala Kuchian village in Kaithal, Haryana, in 2016. Parveen was 21 years old at that time. She set up CCTV cameras for the safety of women in the village. She also helped set up water coolers, solar lights, and a library in the Panchayat premises for school children.
Image Credit: Buiobuione, CC BY-SA 4.0, via Wikimedia Commons
Image Reference: https://commons.wikimedia.org/wiki/File:Village_in_Madhya_Pradesh_01.jpg
What's new at WeRIndia.com