Meet the Climate Activist Who Explored All Seven Continents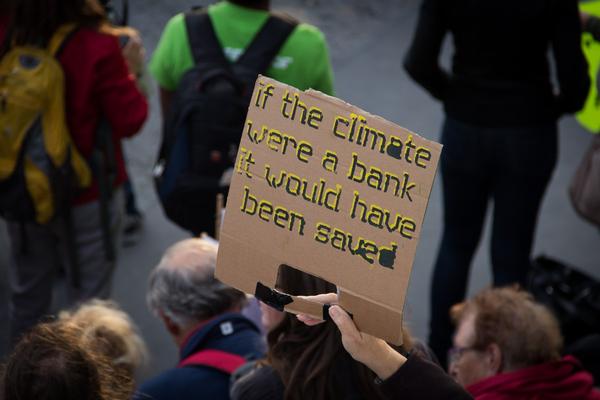 In today's world, climate change has become one of the most pressing issues facing humanity.
As the world struggles to curb greenhouse gas emissions and prevent irreversible damage to our planet, individuals and organizations are taking up the challenge to raise awareness and promote action.
One such individual is Hyderabad-based Divya Nawale. She is a climate activist and eco-advocate.
Divya has accomplished an impressive feat by visiting all seven continents on Earth to deliver talks on climate change.
This article tells about Divya's inspiring journey and her mission to inspire meaningful action to preserve the planet.
Divya Nawale from Hyderabad, has achieved what only a few dare to dream of – visiting all seven continents on Earth, including Antarctica, twice.
She accomplished this feat while delivering talks on climate change to audiences around the world. Divya made her first trip to Antarctica at the age of 23 with the 2041 ClimateForce team.
She says the purpose of the expedition was to educate young people about greenhouse emissions and inspire them to take action to preserve the continent's beauty.
This trip was life-changing for her, and she subsequently pursued a career in the field of climate change.
Divya currently works with the UN Climate Change Secretariat to curb global warming. She has carried out projects on climate change in different parts of the world, including the US and the UK.
In addition, she also works with the Nirmaan Organisation in Hyderabad on environmental programmes. These include school kitchen gardening, lake conservation, seed-to-soil, and tree plantations.
Despite facing additional challenges as a young woman, Divya has given presentations about the importance of reducing carbon footprints to over 5,000 students.
Besides, she encouraged CSR initiatives to create more eco-champions at companies. She remains optimistic about combating climate change.
Divya believes that innovative ideas, mindful consumption, and changing lifestyle habits and behaviour can make a significant impact. She says even simple actions like carrying a cloth bag can affect substantially.
Divya looks to continue working with the UN while engaging young minds to make them good adults.
She hopes to formulate stronger government policies across the world to avoid climate crises and global warming.
Despite facing challenges and pessimism, Divya remains a beacon of positivity and inspiration in the fight against climate change.
Image from Pxhere (Free for commercial use / CC0 Public Domain)
Image Reference: https://pxhere.com/en/photo/934336
What's new at WeRIndia.com