Meet Padwoman of India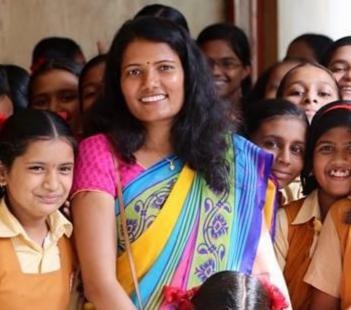 Many rural women and adolescent girls are suffering from menstruation-related problems and infections. Thousands of women die of cervical cancer every year due to a lack of awareness of hygienic menstrual practices.
Unlike urban women, many rural women do not use sanitary pads but rely on clothes, which increase the risk of infections. To create awareness on healthy menstrual practices, this woman scientist set up Sukarma Foundation.
Maya Vishwakarma from Madhya Pradesh wanted to create awareness on menstrual health among tribal women due to her personal experience.
Maya is known as Padwoman of India.  She did not know about using sanitary pads till the age of 26. She even could not afford them. Usage of clothes caused infections to her. To help other women in this regard, she founded Sukarma Foundation in 2018.
Inspired by the story of Padman, Arunachalam Muruganantham, Maya also started making low-cost sanitary pads for rural women and adolescent girls.
She procured the machines for manufacturing sanitary pads with her own funds and the help of crowdfunding. She also started Padwoman on the Wheel program to break taboos associated with menstruation and educate women on hygienic menstrual practices.
Sukarma Foundation provides affordable sanitary pads to women under the brand name 'No Tension'. So far, Maya conducted menstrual hygiene awareness sessions in 22 districts of Madhya Pradesh and educated around 20,000 women. The Foundation aims to conduct sessions at 100 schools and reach women in 100 villages each year.
Sukarma Foundation also empowers rural women through tailoring. Due to the pandemic, many rural people lost their livelihood. Hence, Sukarma Foundation set up a sewing training centre to help women get access to their livelihood.
This training centre offers a tailoring course to teach women and girls cutting and sewing. The course duration is around three months. The training centre which started with 100 students has more than 950 girls and women.
A Telemedicine Center also was established in Mehragaon, which serves around 20 patients per day.
Image Credit: Sukarmafoundation
Image Reference: https://sukarmafoundation.org/founder/
What's new at WeRIndia.com