This Martyr Army Officer is a symbol of love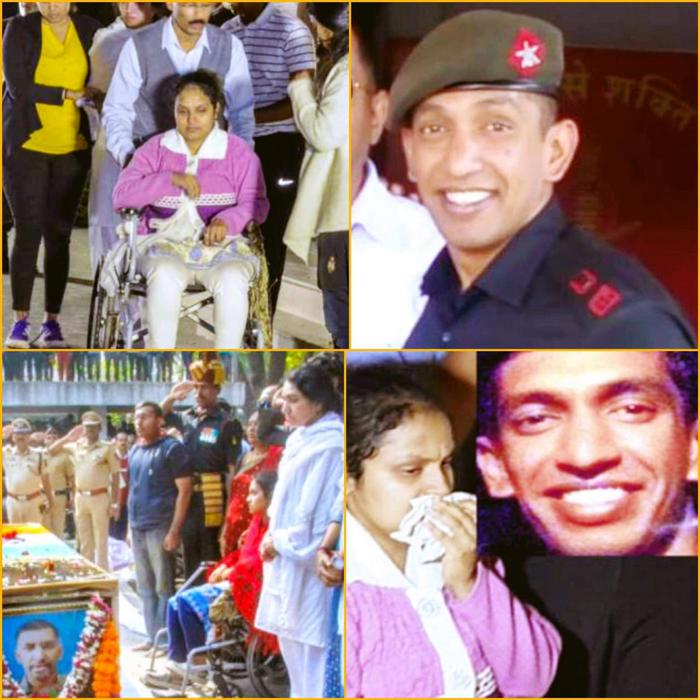 Major Shashi Dharan V Nair got martyred in an IED explosion in Jammu and Kashmir last week. The explosion is suspected to have been triggered by Pakistan's Border Action Team (BAT).
The martyred Major Shashi Dharan was passionate and dreamed about joining the army since his childhood.
Major Nair, a native of Khadakwasla was killed along with rifleman Jiwan Gurung, in the Nowshera sector of Rajouri on January 11, 2019.
He was a hero not just on duty but in personal life as well. He is survived by his wife Trupti.
Shashi Dharan and Trupti met through their mutual friends six years ago. He was 27-year-old at that time.
It was love at first sight, says one of their friends. They were engaged within six months.
After their engagement, Trupti was diagnosed with multiple arteriosclerosis. It reduced her movements and she had to be restricted to the wheelchair.
Several of his friends and relatives advised to call off their engagement, but Major Nair refused it.
They got married. Soon after their marriage, Trupti suffered another stroke due to which she was paralyzed below waist.
Yet, the couple lived with happiness found with each other. Shashi Dharan would carry his wife to parties, get-togethers etc.
Their love story surprised all of their colleagues as this sort of love story is normally found in books and movies.
But, this Major who is a symbol of love proved that true love still exists in the world.
He had been on a month-long leave and spent with his family before 10 days of his death. His wife Trupti feared about his posting in Kashmir. But he tried to convince her by promising he would be back as usual. Unfortunately, he left the world leaving her alone while serving the country.
Image Reference: Theprint
What's new at WeRIndia.com