Lost child returned by a Cop & Auto-Rickshaw Driver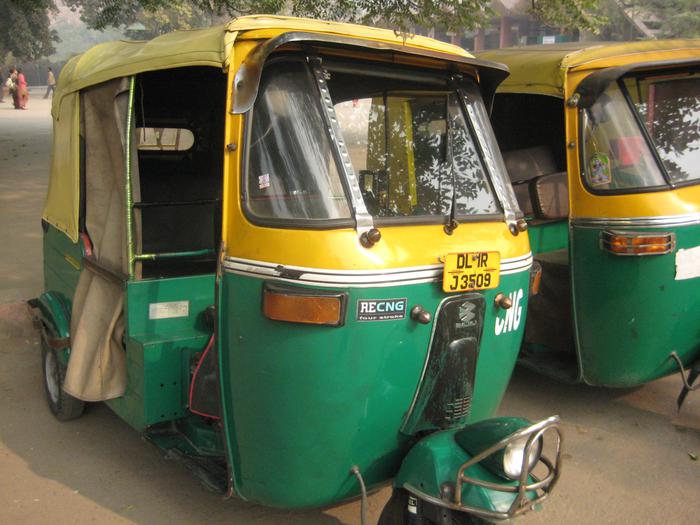 Lost children stories are often horrifying. There are many real life incidents where a missing child has ended up in a very bad situation. Out of all the crime incidents, here is a tale that is inspiring. A cop and an Auto-Rickshaw Driver teamed up together to help a lost child. There perseverance and thinking helped give a three year old child a happy ending.
Parul, a three year old lives in the Kalkaji area of Delhi with his grandfather, Tirat Kohli. His father passed away two years ago and his mother no longer lives with the family. According to sources, he was lured by someone with sweets and toys one morning. The child walked away from his and was lost in the main road. He boarded an auto and told the drier he was looking for his parents.
The driver tried to console the child who was crying. It was at this time, Constable Dharmender came in to help. He was about to begin his patrol duty when he found the child in the auto. He reported the incident to his seniors at 8 am. The constable along with the auto-rickshaw driver set out to find the home of the child.
The two of them literally went door after door in the Kalkaji area. The child only managed to identify a few houses himself.
With ever house they went to, they managed to find clues and hints as to where the child's house might be. Dharmender, who was a beat constable knew well about the area. This helped them pinpoint the house better.
The constable finally got a proper lead when an elderly man recognized the child. Based on the directions from that man, they managed to get Parul to his house. The crying child was finally reunited with his grandfather.
For his efforts, DCP Mandeep Singh Randhawa announced that the constable will be rewarded.
Image Reference: TheBetterIndia
What's new at WeRIndia.com