Keerthana Balaji – Sanctuary Asia Award winner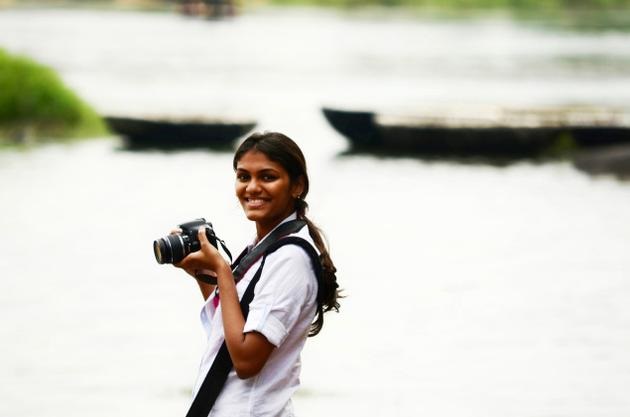 Imagine forty dogs and seven elephants. These dogs are surrounding a baby elephant and the elephants will do anything to stop them. This is the rare moment that Keerthana Balaji managed to capture on camera. And capture she did beautifully. So, beautifully that she won the award.
Keerthana was on her way towards Valparai when she saw a crowd surrounding this event. As fate would have it she found this moment and took nearly 50 good photographs of it. The whole fiasco lasted about 45 minutes which was more than enough time for her to capture a lot of photos.
She was working in Pollachi when she received the call saying that she won the award. Keerthana who started wildlife photography just over a year was obviously very happy. She considers that being recognized by a prestigious jury is really a blessing and an honour. Her photograph is the first one from Annamalai Tiger Reserve (ATR) to win a Sanctuary Asia award.
Keerthana recalls her experience at the ceremony as an amazing experience. She stated that it was inspiring for her to meet so many knowledgeable people who are contributing to conservation at the cost of immense personal sacrifice.
What's new at WeRIndia.com