Journalist dedicated to his village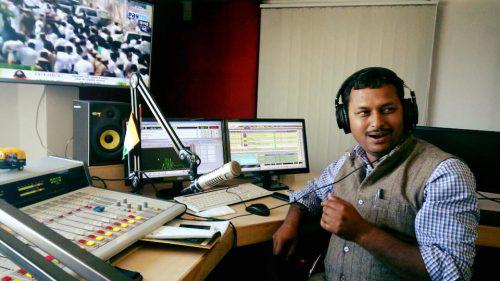 What would a well-established journalist with internet fame do in his life? Well this one decided to leave it all to become a farmer in a remote village. Confused? Read on to find out why he did it.
His name is Girindranath Jha and he hails from the humble village of Chanka in Bihar's Purnea district. He was born in the same district as Padm Shri Fanishwar Nath Renu.
He followed in that writer's footsteps right from the childhood and began writing stories related to village life.
Girindranath's father did not want his son to become a farmer like him and kept him away from the village.
He only came to visit his village on holidays. He used to long for the village life.
He finished his graduation in economics from Delhi University's Satyawati College in 2006 and went on to do a post-graduation course in print media from YMCA, Delhi.
He continued his life doing a job and getting married. He and his wife were both doing great in their careers. But it was not satisfactory.
He missed his village life and craved the simplicity.
Since his graduation he wanted to go back to his village but his father prevented him.
In 2012, he went back to Chanka after finding out about his father's brain hemorrhage and he never went back to city after that.
His wife also supported his decision of wanting to live in the village.
Girindranath turned to a full time farmer while also writing about village life to big time newspapers like BBC-Hindi.
He wanted more people to enjoy the beauty of his village. He spread awareness about dangers of alcohol to fight the prevalent alcoholism there. In two years, he turned his village addiction free.
He invited many writers and bloggers to Chanka to put it on the global spotlight.
To attract urban people, he even started a residency project. He planted 1000 Kadamb trees near a lake to make a beautiful attraction.
In this way, he attracted many tourists and facilities to his village.
Recent Posts

The government rolled out the ONDC initiative in

The function of the salivary gland is impaired

Shubham Saini runs a tea stall named Frustrated
What's new at WeRIndia.com