India's first voter ready to vote again at age of 100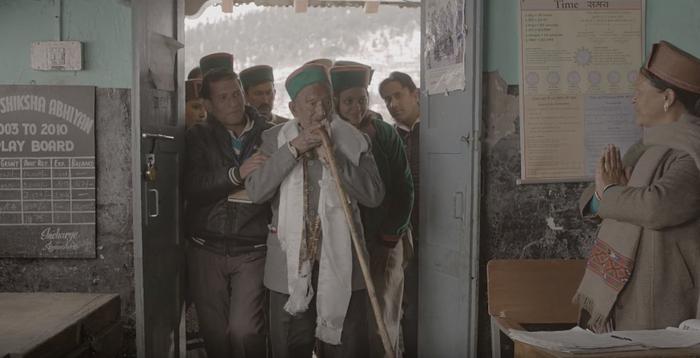 On October 25th, 1951, Shyam Saran Negi was the first Indian to cast his vote in the first Indian parliamentary polls after the country regained its independence from Britain.
He voted on that day for the Mandi-Mahasu parliamentary constituency, now simply called the Mandi constituency. Although most of the election took place in February of 1952, the voters in Himachal Pradesh had to vote five months in advance, since heavy snowfall was predicted in that area.
This would have made it difficult for these people to reach the polling stations and vote, so they were made to vote earlier instead.
At the time, Shyam was a government school teacher, but he retired from this job in 1975. He is 100 years old today, but he is still ready to vote for the upcoming assembly elections in Himachal Pradesh. These elections will be taking place on the 9th of November.
He was the first Indian to cast his vote, and now, he will be the oldest one to do so as well. Since Shyam has a lot of difficulty walking at his elderly age, the Election Commission is making certain special arrangements to help him cast his vote in these assembly elections.
The Kinnaur district administration will provide Shyam with a special vehicle, which will take him to the polling station. After he casts his vote, the vehicle will then drop him back off at his home. According to his daughter-in-law, Shyam has never missed the chance to vote, and he is an inspiring figure to others.
During the parliamentary polls in 2014, Google made a video of him, in which he narrated the story of his first vote. They used this narrative video as part of their #PledgeToVote campaign. This video made him popular with the people, and it was also a reminder of the importance of voting.
Now, with Shyam still casting his vote at the age of 100, he can further inspire the up-and-coming voters to go out and cast their vote, since he proves why all people should appreciate having the right to be a voice in their country's politics.
Image Reference: TheBetterIndia, TheGoldenEstate
Recent Posts

The Odisha government stepped ahead to control the

Here is a list of some great events

Kochi Metro launched a special Independence Day offer
What's new at WeRIndia.com