Crutches to a KBC Contestant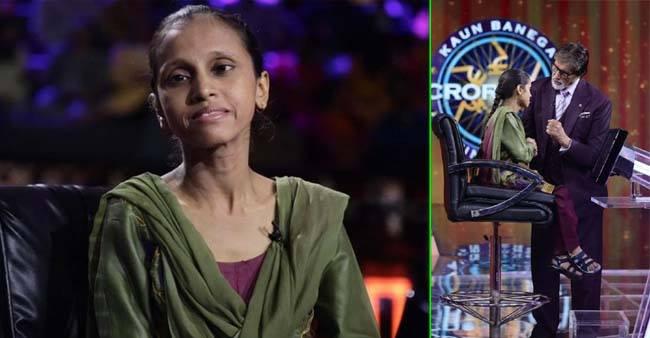 Kaun Banega Crorepati (KBC) Season 11 is airing now. Several common people are showing exceptional skills in this show.
The lives of some people inspire the audience.
Noopur Chauhan from Uttar Pradesh won ₹12,50,000 as the prize money last Friday. She is working as a tuition teacher.
She shared the struggles in her life with Amitabh Bachchan.
She was declared dead after her birth and she was thrown in a dustbin. However, her family members found her alive and get her back to their home.
Yet, they found that the right side of her body would remain paralyzed. She could not walk for four years. After that, she managed to walk with the aid of a walker.
At first, she was joined in a school for disabled children. But, the doctors at the school tested her and concluded that her brain is healthy and her IQ is normal. Hence she was adviced to be joined in a normal school.
She was motivated by Aparna Joshi, one of her teachers who instilled confidence in her. She is a topper in all classes and graduated in Arts. Currently, she is preparing for a government job.
At that time, she came to know of KBC – Season 11 auditions. She sent answers and was selected to be in the hot seat contestants after qualifying in all rounds.
However, before going to the hot seat she felt difficult to clear the fastest finger first round as she types with her left hand.
She tried very hard the entire week. Luckily, in the last chance, she was succeeded. She was the only person who gave the right answer and got a chance to be seated in the hot seat.
She won ₹12,50,000. She felt very happy for receiving the prize money as well as the respect of the people.
She says several people do not respect her and many of the parents who send their children to her for tuition thought that she is not fit to teach their children.
But now, with KBC, she is respected by several people including them.
What's new at WeRIndia.com