Class 7 dropout feeding many patients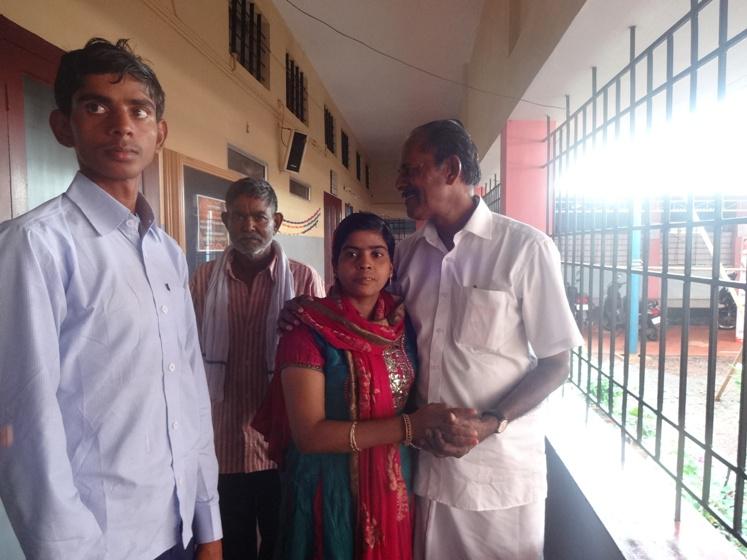 It is proved in many instances that a 'big' heart does not need big amount of money or degrees. This has been proved again in this man's case.
P.U. Thomas from Kottayam does not have higher degrees nor does he possess great fortunes, but he has a great heart to feed the fortune.
His trust, Navajeevan Trust provides homemade foods to around 5,000 people. These include patients and other visitors of the surrounding hospitals in Kottayam. They will be given tea as well as dinner.
There is a heart touching story behind the services of Thomas. When he was diagnosed with a peptic ulcer, he had to suffer a lot in the general ward for 22 days without money in his day when he was 19 years old.
At that time, he witnessed the struggles of patients to get even a single meal per day which left a deep impression on him.
Later, he got job at the Kottayam Medical College Boys Hostel where he was paid ₹151 as salary.
With his meagre salary, he used to spend ₹5 for medicines for poor patients in addition to providing at least one meal for a patient each day.
Observing his kindness, the students of medical college started contributing to him and collected excess food from surrounding hotels.
Later, Thomas was appointed as an attendant. He used this opportunity to pave the way to connect with doctors and patients.
Several doctors and people contributed to his cause. Inspired by this, he started a trust with which more than 5,000 people are being feed daily now.
His trust also provides shelter to the homeless and mentally challenged patients until their treatment completes.
More than 200 residents from all over the country are getting shelter in his Bhavan. Among them, 25 people are permanently bedridden patients.
Thomas is now 69. He is fondly called as 'Thomas Chettan' in surrounding villages for his services.
Image Reference: Thebetterindia
What's new at WeRIndia.com