Chennai developer wins Apple award for innovative calculator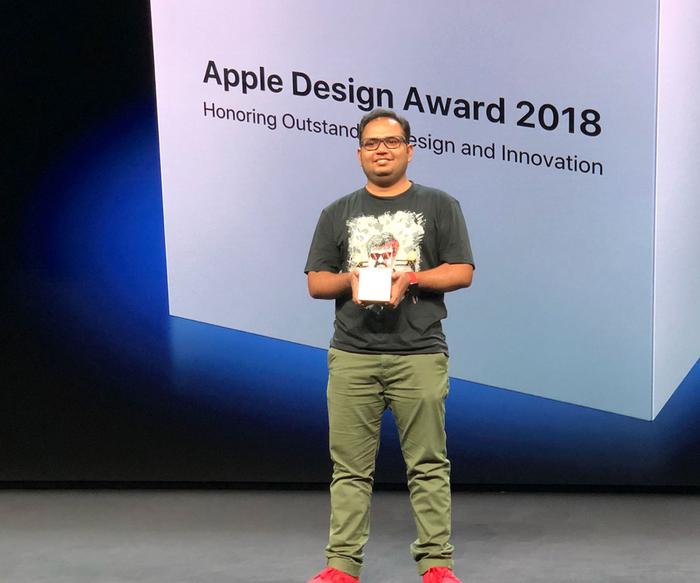 When Raja Vijayaraman was invited to attend the Apple Worldwide Developers Conference (WWDC), he never imagined that he would be receiving an award for his app.
He was flown in to San Jose, expecting to be there to just meet people at the Apple WWDC. However, on the first day of the Developer Conference, Raja received the Apple Design Award for his app, Calzy.
Calzy is a calculator app with an elegant design, and he is credited for reimagining the calculator with this app.
Raja was originally a mechanical engineer from Theni. He switched over to VFX and moved to Chennai, where he worked on a few movies.
During this time, he bought his first iPhone and used apps. He taught himself about these apps, and he even learned to code. Today, Raja is the award-winning designer of Calzy, a calculator app that is both simple and innovative.
With Calzy, Raja removed the memory functions and created his own flow with drag and drop functions. Calzy also has an expression view.
This view allows users to see all the steps that they are following. Calzy features a scientific calculator, which is hidden away behind settings. It is pulled up using 3D touch.
Calzy also has a bookmark option, which allows users to bookmark earlier calculations that they have done. Users can even put their bookmarked calculations behind a password.
Every feature of Calzy is customizable. Users can set a button to calculate a specific tax on a certain amount. Calzy was originally launched in 2014, and it has seen many changes since then.
The Calzy 3 app costs ₹159. It is only available on iOS. However, it works across all Apple devices, from the Mac to the iPhone to the Apple Watch.
Although many people ask Raja for more features, he wants to keep Calzy as simple as possible, so all people can make use of his innovative and intuitive calculator app.
Image Reference: Indianexpress
What's new at WeRIndia.com